Main content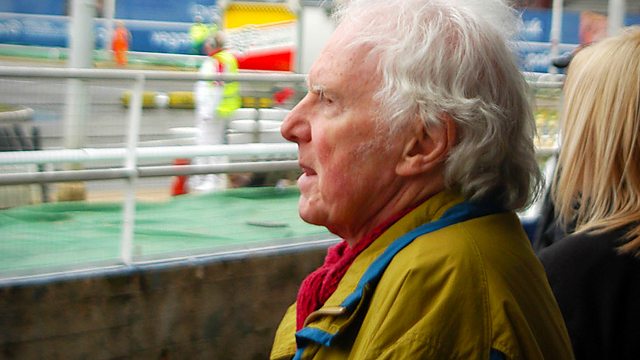 Stock Car Sewell
Art critic Brian Sewell explores his passion for the noise, drama and destruction of stock car racing. From 2010.
For many years, art critic Brian Sewell was a devoted fan of Stock Car Racing. In this programme, he explores his passion for these battered beasts of the race track, as he visits the Wimbledon Stadium for a night at the races.
Stock car racing was brought to Britain in 1954 by 'Digger' Pugh who'd first seen it in America. The idea was to take everyday road cars and race them on the track. Unlike other forms of racing, contact between cars was allowed, making it a hugely popular spectator sport. During Stock Car racing's golden era in the Fifties and Sixties, races attracted huge crowds to stadia up and down the country. These days, Stock Car racing still has a devoted following.
In this programme, Brian Sewell gets to the bottom of his passion, a passion which celebrates speed, exhaust fumes, driving skill and pure throbbing horse power. He meets Pete Tucker, one of the last surviving drivers to drive in the first British Stock Car races, and talks to the people involved in Stock Car racing today.
Brian speaks to Pete Tucker who drove in the first ever British Stock Car races; Janice Bell, daughter of Digger Pugh, the man who brought stock car racing to Britain; George Heath a driver of Banger cars; Paul Hugget, writer for Stock Car magazine Wheelspin.
Producer: Caroline Hughes
A Whistledown production for BBC Radio 4 first broadcast in 2010.