Main content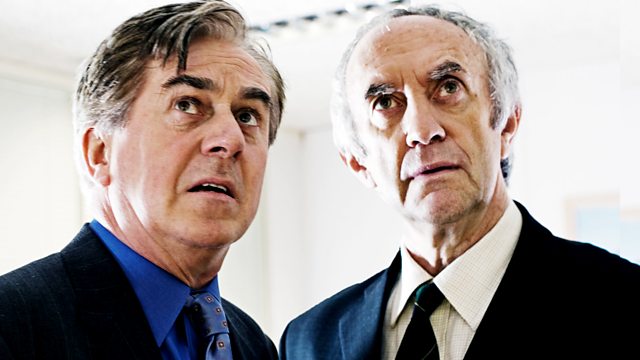 Sam hopes a rescue dog can soothe grumpy Peter's retirement. Stars Nicholas Le Prevost and Jonathan Pryce. From August 2010.
Comedy drama series by Nigel Williams that charts the misfortunes of a middle-aged HR officer and his trouble-making colleague.
Sam, determined to help depressed Peter find a sense of purpose in his retirement, gets him a dog. But will the scruffy mongrel help Peter? Or will it add to his aggression and sense of injustice?
Peter ..... Jonathan Pryce
Sam ..... Nicholas Le Prevost
Nasty Man ..... Tony Bell
Woman ..... Christine Kavanagh
Man ..... Sam Dale
Director: Peter Kavanagh.