Main content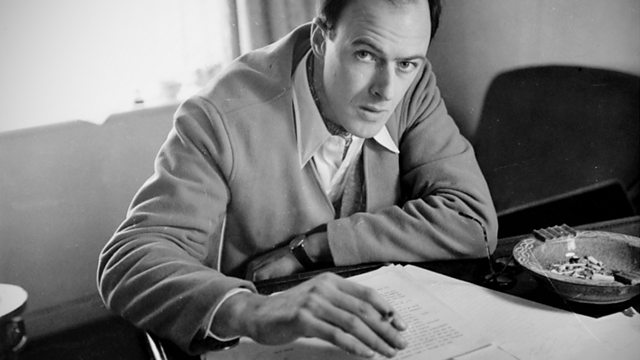 Donald Sturrock on Roald Dahl; Tim Robbins sings.
With John Wilson, who talks to actor Tim Robbins about his musical childhood and his new band and album, which draws on American folk traditions.
With John Wilson.
Four years after Shane Meadows wrote and directed This Is England, his Bafta Award-winning film about young skinheads, he returns to the characters as he makes his television debut with a four-part follow-up. Set in 1986, the film's protagonist Shaun is about to leave school, and Woody and Lol are getting ready to be married. Miranda Sawyer reviews.
Donald Sturrock, author of the authorised biography of Roald Dahl, discusses the process of writing about Dahl's drama-packed life and the insights he gained into his character from the access he was given to Dahl's private papers and letters.
The Turner Prize-winning photographer Wolfgang Tillmans discusses his new exhibition at the Walker Art Gallery in Liverpool. His photographs are displayed among the Gallery's existing collection to provide a commentary or response to the medieval, renaissance and contemporary masters already on show.
Oscar-winning actor Tim Robbins has branched out and, at the age of 51, released a debut album. He reflects on a musical childhood growing up among the folk singers of Greenwich Village in the 1960s, and reveals the inspirations for his song-writing.
Producer Philippa Ritchie.
Last on
Chapters
Roald Dahl

Donald Sturrock, author of the authorised biography of Roald Dahl, discusses the process of writing about Dahl's drama-packed life.

Duration: 07:33

This Is England

Four years after Shane Meadows wrote and directed This Is England, he returns to the characters as he makes his television debut with a four-part follow-up.

Duration: 04:26

Tim Robbins

Oscar-winning actor Tim Robbins has branched out and, at the age of 51, released a debut album.

Duration: 08:07

Wolfgang Tillmans

The Turner Prize-winning photographer Wolfgang Tillmans discusses his new exhibition at the Walker Art Gallery in Liverpool.

Duration: 07:45

Broadcast