Main content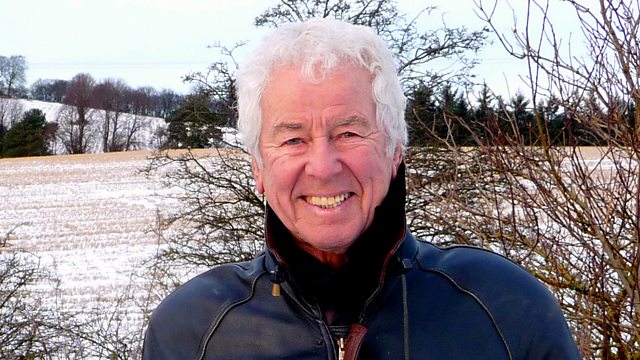 Jimmie Macgregor's Wild West Journeys
Jimmie Macgregor revisits his various travels through the West of Scotland, including a trek along the West Highland Way and various journeys around the Clyde Estuary.
Celebrated musician and broadcaster Jimmie Macgregor looks back on his many travels with the BBC by revisiting his journeys through the west of Scotland. In this Zone he travels the length of the West Highland Way in an eight-part series made for the BBC back in 1981. Along the way he meets fellow walkers and local historians and explores the rich natural history of the area along the 95 mile route.
Elsewhere in the Zone, Jimmie introduces two episodes of his series Banks O' Clyde where he trekked the Clyde from its tributary to its final destination in the Clyde Estuary. In these episodes he explores the history of the estuary and hears about curling stone production on Ailsa Craig, links golf at Turnberry and chats to Johnnie Beattie about the legacy of the Winter Gardens in Rothesay.
Chapters
The West Highland Way: Part 1

Jimmie Macgregor begins his famous 1981 trek along the West Highland Way in Milngavie

Duration: 30:27

The West Highland Way: Part 2

Jimmie Macgregor continues his journey from Gartness to Loch Lomond

Duration: 29:18

The West Highland Way: Part 3

Jimmie Macgregor travels along Loch Lomondside to Inversnaid

Duration: 29:16

The West Highland Way: Part 4

Jimmie Macgregor continues his journey from Inversnaid to the north end of Loch Lomond

Duration: 29:09

The West Highland Way: Part 5

Jimmie Macgregor treks from Inverarnan to Crianlarich

Duration: 29:15

Robert Burns: My Heart's In The Highlands

His Royal Highness the Prince of Wales recites the classic Burns song written in 1789

Duration: 02:25

The West Highland Way: Part 6

Jimmie Macgregor travels from Crianlarich to Bridge of Orchy

Duration: 29:32

The West Highland Way: Part 7

Jimmie Macgregor journeys through Glencoe to Kinlochleven

Duration: 29:28

The West Highland Way: Part 8

Jimmie Macgregor completes his journey along the West Highland Way at Fort William

Duration: 29:49

Banks O' Clyde: The Maritime Museum in Irvine

Jimmie Macgregor takes a trip to the Maritime Museum in Irvine in 1994

Duration: 44:11

Banks O' Clyde: The Islands of the Clyde Estuary

Jimmie Macgregor visits Ailsa Craig and the islands of the Clyde estuary

Duration: 46:27