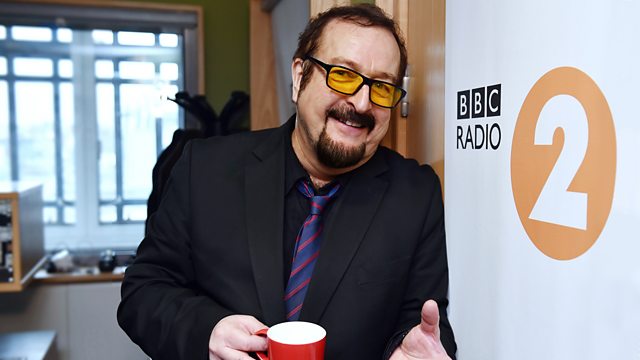 Jason Derulo, Christopher Somerville & Barry from Watford
It's Thursday on the Big Show and there's a Big Birthday in the studio too. Not that Steve's mentioning that...
Aside from the birthday shenanigans, it's all the usual fayre including some fabulous Factoids to stun and amaze your friends with including the name of the smallest unit of time and how heavy the average handbag is.
This afternoon's guests couldn't be any more different - first up there's R&B superstar Jason Derulo who makes plans with the team to go sightseeing followed by a trip on the London Eye, then it's author and geography geek Christopher Somerville who shares his love of cliffs and gives the team a pop quiz on some national foods of the British Isles and last, and least, it's elderly lifestyle guru Barry from Watford who serenades Steve and shares his holiday snaps.
Today's Oldies are chosen by Clare Swinney from Monkseaton in Tyne and Wear who doesn't actually get to listen to them as she's actually sunbathing in Girona. Nevertheless, Clare treats us to an eclectic mix of tunes from Dido, The Verve, Generation X and Patrick Hernandez.
Last on