Main content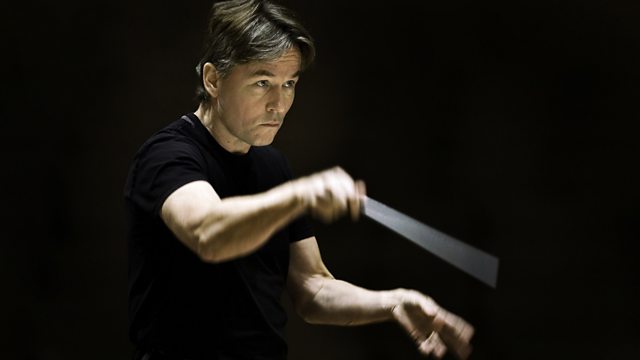 26/08/2010
Mosolov: The Foundry. Part: Symphony No 4. Ravel: Piano Concerto (Left Hand). Scriabin: The Poem of Ecstasy. Jean-Efflam Bavouzet (piano), Philharmonia Orchestra/Esa-Pekka Salonen.
With Louise Fryer
Esa-Pekka Salonen has been Principal Conductor of the Philharmonia Orchestra for less than two years, but his distinctive programming and conducting has already made its mark on London's concert life, and their BBC Prom together epitomises their relationship. It starts with a bang - Alexander Mosolov's futuristic aural picture of industrial 1920s Soviet Russia - and continues with a UK premiere from Estonian composer Arvo Pärt, bringing to a climax the BBC Proms celebrations of his 75th birthday. Two early twentieth-century classics complete the programme: Ravel's remarkable piano concerto for the left hand only, and a sensual ochestral showpiece from Scriabin. Presented by Sara Mohr-Pietsch.
Mosolov: The Foundry
Arvo Pärt: Symphony No. 4, 'Los Angeles' (UK premiere)
Ravel: Piano Concerto for the Left Hand
Scriabin: The Poem of Ecstasy
Philharmonia Orchestra
Jean-Efflam Bavouzet (piano)
Esa-Pekka Salonen (conductor)
Followed by highlights from last year's Aldeburgh Festival including:
Britten: On This Island, Op.11
Elizabeth Atherton (soprano)
Malcolm Martineau (piano).