Main content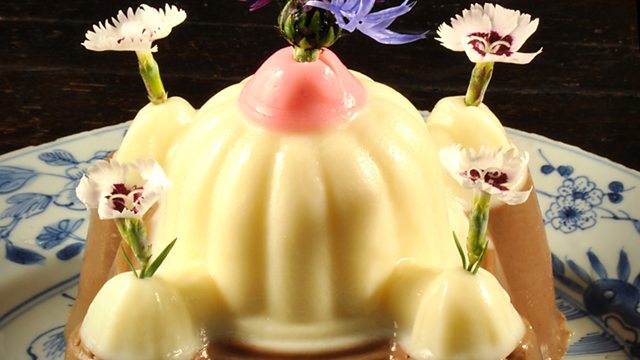 Jelly
Jellies are undergoing a makeover. Those lurid horrors relegated to the children's table are being superseded by grown-up delights, reclaimed from our noble jelly-making past.
Jellies were once the extravagant food of kings. Henry VIII showed off with them, the Victorians raised them to a dazzling art form, a far cry from the lurid teatime horrors served up at children's parties where jelly has since languished.
Simon Parkes celebrates our noble jelly-making past with historian Ivan Day, and looks to those raising it back onto its wobbling pedestal today: chef Heston Blumenthal, and "jellymongers" Bompas & Parr. And we ask food writer Jill Norman if jelly's savoury past could be set for a comeback.
Producer: Rebecca Moore.
Last on
Broadcasts