Main content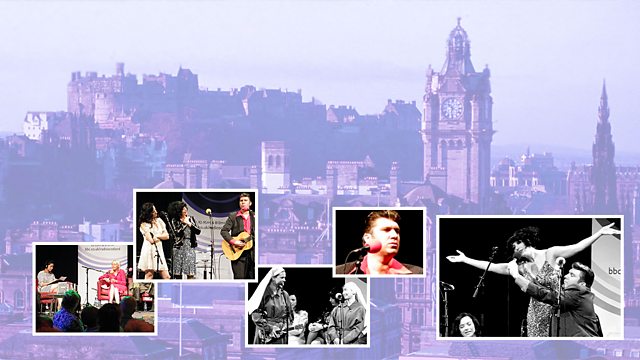 19/08/2010
Janice is joined by Neil Murray of the National Theatre of Scotland and The Thick Of It star Paul Higgins, plus The Brothers Streep perform their take on the financial crisis.
Witty conversation, entertaining performances and great music live from the Edinburgh International Conference Centre, hosted by Janice Forsyth.
Janice is joined on the sofa by Neil Murray of the National Theatre of Scotland, whose new play CALEDONIA chronicles the ill-fated 17th century Darien Project. Also joining Janice is The Thick of It star Paul Higgins, who plays 'financial adventurer' William Paterson, whose ambitious plan to form a Scottish colony in central America almost bankrupted the nation, and led directly to the Act of Union between Scotland and England.
Financial Times columnist, businesswoman, university professor, mother of three and pilot Mrs Moneypenny will be giving an insight into the life of a working mother at the top of the financial industry.
South African duo The Brothers Streep will be performing their own take on the global financial crisis, and singing their ode to actress Anna Paquin.
Plus live music from one of New York's leading stage stars, 'singing actor' Michael Zegarski.
Chapters
Caledonia

Janice Forsyth is joined by Neil Murray of the NTS and Paul Higgins to discuss Caledonia.

Duration: 12:03