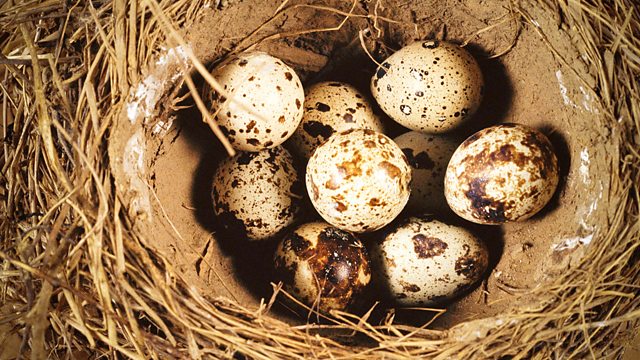 We Are The Egg Men
Generations of boys have robbed nests during their childhoods. Most grow out of it, making a moral journey towards a less rapacious relationship with the natural world. But some don't, and this can have terrible consequences for both birds and men: the red-backed shrike became extinct in Britain because its beautiful speckled eggs proved irresistible to collectors. This happened as recently as the 1980s, even though it has been illegal to steal eggs from nests since 1954. Punishment then was limited to a fine, related to the offender's ability to pay, but the law was no deterrent to people such as Colin Watson. He offended repeatedly, paid fines totally £6,000 and was once caught trying to fell a tree with a chainsaw to get at an osprey's nest. He tumbled from a tree while trying to reach a nest in 2005, and died, killed by his obsession.
In 2001 a change in the law meant egg collectors faced prison. Several were apprehended in Operation Easter (focusing on the vulnerable birds of the Scottish Isles) by detectives from the National Wildlife Crime Unit. It is now pursuing 70 suspected collectors in Britain, and is liaising with Interpol. Cheap flights, Alan Stewart of Tayside Police, says, have led to 'egg-collecting tourism'.
Mark Thomas, investigation officer with the Royal Society for the Protection of Birds, believes that while the recent sentences are significant, they are not doing enough.
Paul Farley talks to those involved, on both sides of the law: John Dodsworth, who has a number of convictions relating to egg collecting, speaks about his passion, his love of nature, how he feels he has done no harm, and has been treated unjustly. Farley visits the headquarters of the RSPB where Mark Thomas shows him some of the confiscated egg collections - that include red-backed shrike eggs - and where he reads the journals of Colin Watson.
Farley also visits Leighton Moss, the reserve where some of the tiny number of bitterns in Britain roost in the reeds, to find out about measures taken to safeguard nests, and speaks to David Waters, the man behind the re-introduction of the Great Bustard to this country, about the lengths he goes to protect their eggs.
And, with naturalist Mark Cocker, Paul Farley wonders whether, unless people can get close to nature, they become dislocated from the natural world entirely.
Producer: Julian May.