Main content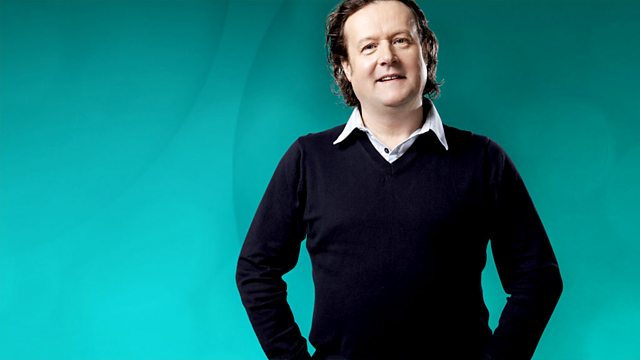 18/08/2010
Alex, the Dark Lord, brings more laughs and music through the small hours on The Best Time of the Day Show. More tracks from Lester's and the Listener's Libraries and more.
It's time for the first Half-Time Hooter on The Best Time of the Day Show with The Dark Lord himself, Alex Lester. Expect a night of oddball conversation as National Statistics Week rolls on; more fictitious nonsense that sounds like important fact. We are still finding jobs for celebs that have fallen on hard times, and finishing the sentence, "I knew I was turning into my parents when..." Pause for Thought with Simon Lole is at 3.20am and the doors open once again for the 4.15 One-Off Canteen.
From Lester's Library there is a track from new band, Ghostlight, and one from Richie Havens. The Listener's Library track is a kitsch classic from The B-52s, there is another spin of the great Manic Street Preachers track which is Record of the Week, plus another track of the Album of the Week from I Am Arrows. Nobody else, nowhere else.
Music Played
Adding a track to My Tracks will no longer be available from late March
RECORD OF THE WEEK from the forthcoming CD, "POSTCARDS FROM A YOUNG MAN" (Columbia) Out 20th September

LESTER'S LIBRARY (Spirit Ditch Records)

LISTENER'S LIBRARY from the CD, "THE B-52s" (Mercury) suggested by Debbie from Coventry

ALBUM OF THE WEEK from the CD, "SUN COMES UP AGAIN" (Mercury)

LESTER'S LIBRARY from the CD, "ALARM CLOCK" (Evangeline)