Main content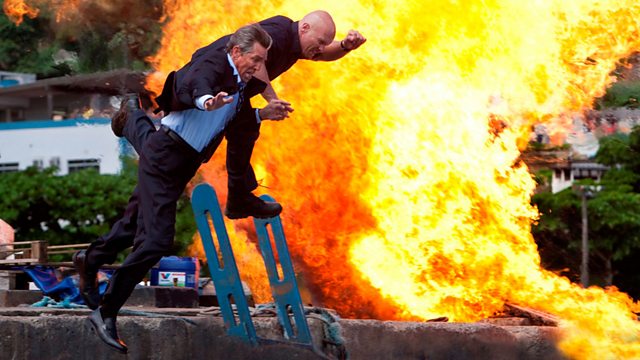 The Expendables; Corrie the play; crime writer MC Beaton
The Expendables is reviewed; Jonathan Harvey talks about his new play Corrie!; crime writer MC Beaton; and Julian Fellowes on the usefulness of professional advice.
With Mark Lawson.
Sylvester Stallone's new film The Expendables is reviewed by film critic Chris Tookey.
Some of Coronation Street's most memorable storylines are being brought back to life for a new stage production to mark its 50th anniversary. Playwright Jonathan Harvey talks about Corrie! which is on at the Lowry Centre in Salford.
Julian Fellowes and novelist Naomi Alderman discuss how useful professional advice is.
And Mark talks to the novelist M C Beaton about her popular fictional detectives Hamish Macbeth and Agatha Raisin, and the reason for her many pseudonyms.
Producer Ella-mai Robey.
Chapters
The Expendables review

Sylvester Stallone's new film The Expendables is reviewed by film critic Chris Tookey.

Duration: 04:40

Corrie!

Playwright Jonathan Harvey talks about Corrie! which is on at the Lowry Centre in Salford.

Duration: 09:54

The Value of Advice

Julian Fellowes and novelist Naomi Alderman discuss how useful professional advice is.

Duration: 06:31

M C Beaton Interview

Mark lawson talks to the novelist M C Beaton about her popular fictional detectives Hamish Macbeth and Agatha Raisin, and the reason for her many pseudonyms.

Duration: 07:10