Main content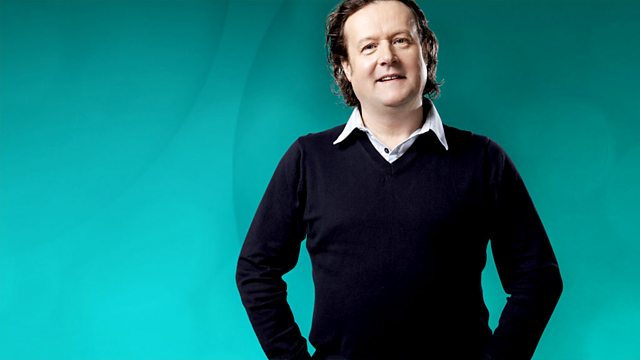 13/08/2010
Start the weekend here on The Best Time of the Day Show. Hilarious conversation and brilliant music to entertain you through the small hours. Album & Record of the Week included.
Let Alex kickstart your weekend with Feelgood Friday on The Best Time of the Day Show. It is the final day of National Laundry Week, there are more bizarre and strange sightings in the thread, "I Ain't Never Seen an Elephant Fly", and confusion continues in The Similar Features Feature as we try and work out the differences between raisins and sultanas, hay and straw and a mat and a rug. Never afraid to ask the important questions on this show. There are more newcomers in the 4.15 One-Off Canteen and Pause for Thought at 3.20am.
As eclectic as ever, Lester's Library this morning features a new track from Tommy Lee's Methods of Mayhem, and vintage Wilbert Harrison. The Listener's Library track is a lesser-known track from Ten Years After. There is another spin of Record of the Week by Phil Collins and a final track from the Album of the Week by The Hoosiers. All of the above, AND it's a Feelgood Friday. Let the buffoonery begin!
Music Played
RECORD OF THE WEEK from the forthcoming CD, "BAND OF JOY" (Rounder) Out 20th September

LESTER'S LIBRARY from the forthcoming CD, "A PUBLIC DISSERVICE ANNOUNCEMENT" (Roadrunner) out on September 20th

LISTENER'S LIBRARY from the box-set "THINK ABOUT THE TIMES - THE CHRYSALIS YEARS" (EMI) for Russ in Nottingham

ALBUM OF THE WEEK from the CD, "THE ILLUISION OF SAFETY" (RCA) Out next Monday

LESTER'S LIBRARY from the various artists CD, "THE HAMBURG LIST: ORIGINAL VERSIONS OF THE BEATLES' STAR CLUB SET" (Righteous)