Main content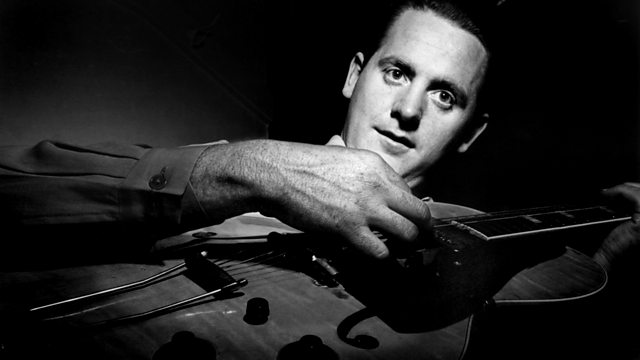 Duane Eddy is joined by the likes of BB King, Jeff Beck, Will I Am, Nile Rogers and Jimmy Page to celebrate the life and legacy of a man who helped pioneer the electric guitar.
Les Paul died in August 2009, aged a youthful 94. Fellow guitar legend, Duane Eddy, assesses the life and legacy of the man who not only helped pioneer the solid state electric guitar but also developed modern recording techniques, without which popular music would not be what it is today.
Without Les Paul, there would be no overdubbing, no multi-tracking, no tape delay and most of all no Gibson Les Paul guitars, one of the most sought after instruments in rock, jazz, popular music and the blues. Joined by the likes of BB King, Joe Perry (Aerosmith), Jeff Beck, Albert Lee, Will I Am (Black Eyed Peas), Joe Bonamassa, Ace Frehley (Kiss), Andy Summers (Police), Keith Urban, Nile Rodgers and Jimmy Page, Duane Eddy also hears from Les Paul himself, speaking in what may be the last full-length interview he gave a few months before his death.
This documentary first broadcast on Radio 2 in August 2010.