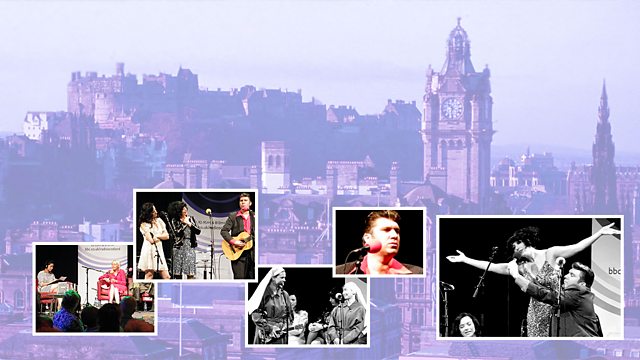 09/08/2010
Clare English presents the first of our live shows from Venue 150 with fabulous guests drawn from the very best that Festival season in Edinburgh has to offer.
Simon Callow will be telling us stories of his life spent on stage and screen and explaining how, despite having acted in Shakespeare's plays for many years, he rediscovered him through his one man Fringe show- The Man from Stratford.
In 1914 a divorced single mother and a young upper class Scottish girl went off to the Western Front and ran a first-aid post there for the duration of the war, retrieving and treating wounded soldiers while under fire. The cast of Elsie and Mairi Go To War will give us a taste of the true story of these remarkable young women.
And - something you won't see anywhere else on the Fringe! La Clique was a cabaret variety show that wowed Edinburgh audiences in the Famous Spiegeltent from 2004- 2008, launching the solo careers of all of the artists who appeared there. For this one show only, Mikelangelo, Camille O'Sullivan and Meow Meow have reunited and will be performing for us.
Last on