Main content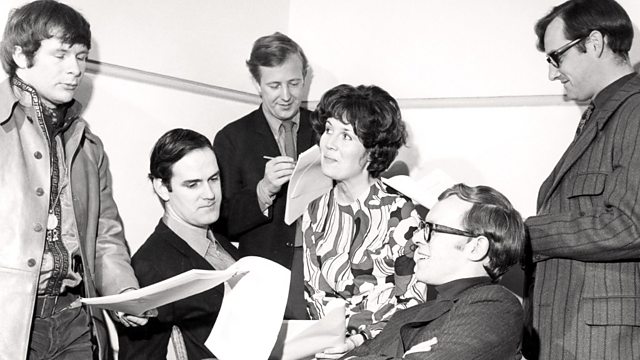 Making movie news this week, The Lone Hydrangea and The Sound of Monks. Sketches and songs with John Cleese. From November 1966.
Making movie news: 'The Lone Hydrangea' and 'The Sound of Monks' and 'The Curse of the Flying Wombat' continues...
More quick-fire sketches, terrible puns, humorous songs and parodies.
Stars Tim Brooke-Taylor, John Cleese, David Hatch, Jo Kendall and Bill Oddie.
Written by Tim Brooke-Taylor, Ian Lang, Graeme Chapman, John Cleese, Graeme Garden, David Hatch, Eric Idle, and Bill Oddie.
Originating from the Cambridge University Footlights revue 'Cambridge Circus', ISIRTA ran for 8 years on BBC Radio and quickly developed a cult following.
Music and songs by Dave Lee and Bill Oddie.
Producer: Humphrey Barclay
First broadcast on the BBC Home Service in November 1966.