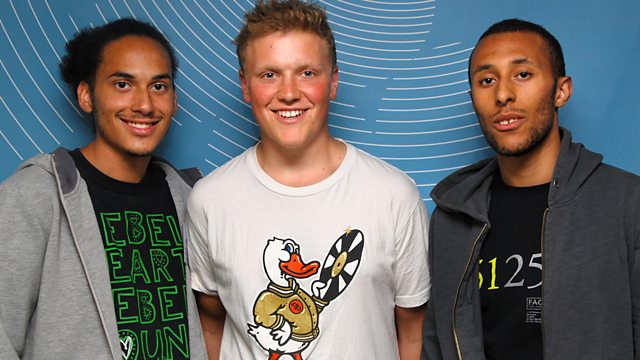 Radio ClubFoot takeover the 6 Mix
The winners of the 2009 Studio Radio Awards prize for 'Best Specialist Music Programme' - Radio ClubFoot - take over the 6 Mix for a special show. Hosted by Will Gilgrass, Ashley Sykes and Adam Elliott-Cooper from Nottingham University, where it was broadcast on student radio station URN, 'Radio ClubFoot' fought off tough competition to win 'Best Specialist Music Programme' at the Student Radio Awards last November, judged by a prestigious industry voting panel including 6 Music's Steve Lamacq.
On its first outing on national radio, the ClubFoot team play a mix of up-front new dance music, including house and dubstep from Katy B and Carte Blanche alongside hip hop from Jay Electronica. The ClubFoot crew also catch up with Dave 1 from Chromeo on the phone from their American tour, and dubstpp producers Roska and Deadboy reveal the seminal tunes which influenced their sound.
Last on