Main content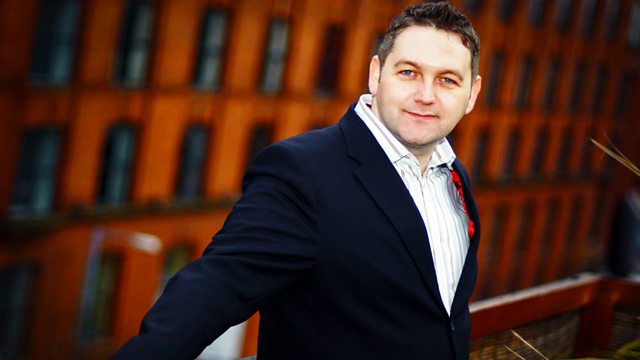 08/08/2010
William Crawley with the religious and ethical news of the week. Moral arguments and perspectives on stories, familiar and unfamiliar. Email: sunday@bbc.co.uk.
William Crawley with the religious and ethical news of the week. Moral arguments and perspectives on stories, familiar and unfamiliar.
In the UK, people have been responding to a two million pound DEC appeal to help the flood victims in Pakistan. Jahingar Melik is the Director of Islamic Relief, one of the charities behind the appeal. He will tell us what concerned relatives here are doing to help their families in Pakistan.
Follies are intrinsically British, buildings that exist for no practical reason. In the first of a 3 part series, Geoff Bird investigates the triangular Rushton Tower in Northamptonshire, built by Sir Thomas Tresham in homage to the Holy Trinity. He will learn about the tower, its mathematical and religious secrets and the life of the man who built it, Sir Thomas Tresham, jailed for his treasonable Catholic views
As a baby Agnes Grunwald-Spier was spared from a death sentence at Auschwitz by an unknown official. Now as an adult, she explores the reasons why some individuals were prepared to risk so much for their fellow human beings, in her book 'The Other Schindlers - Why Some People Chose to Save Jews in the Holocaust'.
The official merchandise to mark the Pope's visit to Britain in September has gone on sale. The online store is offering a range of souvenirs including an electronic flashing candle, a range of T-shirts bearing Benedict XVI's image and the ever popular commemorative plate. The Roman Catholic Church is hoping that sales will help in part to cover some of the costs associated with the visit. There's competition though from the unofficial merchandise with items like hooded tops bearing slogans such as Team Benedict and Top of the Popes'. But will a souvenir really give us spiritual value or is it trivialising the Pope's visit as a commercial event. Ruth Gledhill, the Times Religion Correspondent and Milo Yiannopoulos, a blogger for the Catholic Herald will discuss the issue.
The Catholic Church has given a leading stem cell scientist £25,000 to further his work. The church has long voiced its opposition to research into embryonic stem cells but their money, collected from church goers, has gone to research into cells from other parts of the body. This comes after the University of Maryland received $2.3m direct from the Vatican, Charles Carrroll investigates why the church is matching its rhetoric with cash.
Earlier this year the Pakistani born cleric Dr Muhammed Tahir ul-Qadri issued a 'fatwa' against terrorism. He went further than some scholars in stating that bombers who use an ideology to justify their actions have turned away from their faith. This weekend, Dr. Tahir ul-Qadri will be addressing a conference of young Muslims to explain his fatwa and train them to recognise Islamist extremism in their own communities. And he'll be talking to William about his mission.
E-mail: sunday@bbc.co.uk
Series producer: Amanda Hancox.
Last on
Broadcast

All the colours of the rainbow