Main content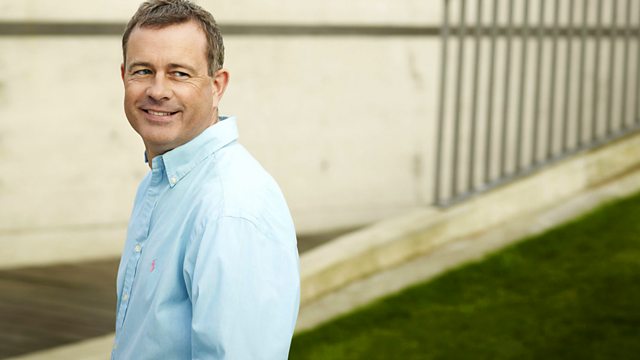 Friday - James Jolly
With James Jolly. Chabrier: Fete polonaise. Villa-Lobos: O trenzinho do caipira. Bath: Cornish Rhapsody. Schumann: Drei Gedichte von Emanuel Geibel. Mozart: Piano Concerto No 16.
James Jolly presents great performances and classic recordings inspired by the Steam Age.
Today's highlights include Andras Schiff performs a Mozart piano concerto and Andre Previn conducts Rachmaninov's Symphony No.2
10.00
Chabrier
Fete polonaise
Vienna Philharmonic
John Eliot-Gardiner (conductor)
Deutsche Grammophon 447 751-2
10.07
Villa-Lobos
O trenzinho do caipira (The Countryman's Little Train) from Bachianas brasileiras No. 2
Rebecca Rust (cello)
David Apter (piano)
Marco Polo 8.223527
10.11
Bath
Cornish Rhapsody
RTE Concert Orchestra
Proinnsias O Duinn (conductor)
Naxos 8.554323
10.18
Schumann
Drei Gedichte von Emanuel Geibel Op. 30
Simon Keenlyside (baritone)
Graham Johnson (piano)
Hyperion CDJ33102
10.27
Mozart
Piano Concerto No. 16 in D major, K.451
Andras Schiff (piano)
Camerata Academica des Mozarteums Salzburg
Sandor Vegh (conductor)
Decca 433 374-2
10.50
Rachmaninov
Symphony No. 2 in E minor, Op. 27
London Symphony Orchestra
Andre Previn (conductor)
EMI 566982 2.