Main content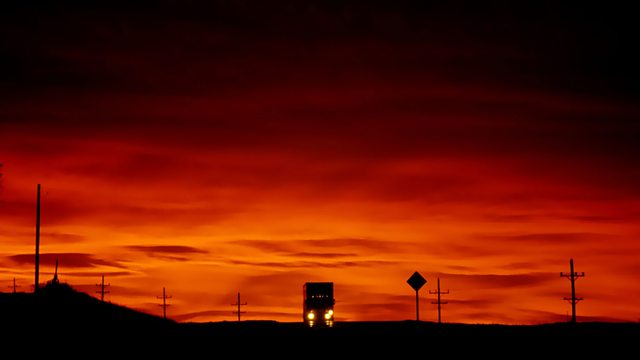 20/08/2010
Jonathan Swain presents music by Hoffmann, Poniatowski, Elsner, Dobrznski, Szymanowski, Ockeghem, Albinoni, Rodrigo, Sibelius, Prokofiev, Harrison, Bruhns, Debussy and Vieuxtemps.
6 nights in Poland: Jonathan Swain investigates the wealth of musical riches left in Chopin's wake, in this his anniversary year
1:01 AM
Schumann, Robert (1810-1856)
Genoveva Overture (Op.81)
Polish Radio Symphony Orchestra, Pawel Przytocki (conductor)
1:11 AM
Hoffmann, E.T.A. (1776-1822)
Symphony (AV.23) in E flat major (1806)
Polish Radio Symphony Orchestra, Lukasz Borowicz (conductor)
1:35 AM
Poniatowski, J.M.K. (1816-1873)
Ah, Que de fois j'ai cru le voir, romance from L'Aventurier
Joanna Wos (soprano), Kevin Kenner (piano)
1:40 AM
Elsner, Jozef Antoni Franciszek (1769-1854)
Violin Sonata (Op 10) No.1 in F major
Piotr Plawner (violin), Eugeniusz Knapik (piano)
1:53 AM
Dobrznski, Ignacy Feliks (1807-1867)
Symphony no. 2 (Op. 15) in C minor
Polish Radio Symphony Orchestra, Lukasz Borowicz (conductor)
2:31 AM
Szymanowski, Karol (1882-1937)
Piano Sonata no.2 in A major (Op.21)
Jerzy Godziszewski (piano)
3:01 AM
Mendelssohn, Felix (1809-1847)
A Midsummer Night's Dream (Op.61) - incidental music
Danish National Radio Symphony Orchestra, Michael Schonwandt (conductor)
3:26 AM
Ockeghem, Johannes (c.1410-1497)
Missa prolationum
The Hilliard Ensemble
4:00 AM
Albinoni, Tomasi (1671-1750)
Oboe Concerto in D minor (Op.9 No.2)
Carin van Heerden (oboe), L'Orfeo Barockorchester, Michi Gaigg (director)
4:12 AM
Ravel, Maurice (1875-1937)
La Valse for 2 pianos
Ouellet-Murray Duo: Claire Ouellet and Sandra Murray (pianos)
4:24 AM
Rodrigo, Joaquin (1901-1999)
Three Spanish Compositions
Goran Listes (guitar)
4:38 AM
Sibelius, Jean (1865-1957)
Serenade No.2 in G minor for violin and orchestra (Op.69b)
Judy Kang (violin), Orchestre Symphonique de Laval, Jean-Francois Rivest (conductor)
4:47 AM
Haydn, Joseph (1732-1809)
Trio for keyboard and strings in F major (H.15.4)
Moscow Trio
5:01 AM
Prokofiev, Sergey (1891-1953)
Symphony No.1 in D major (Op.25), 'Classical'
Norwegian Radio Orchestra, Michel Tabachnik (conductor)
5:15 AM
Harrison, Lou (1917-2003)
Harp Suite (1952-1977)
David Tanenbaum (guitar), William Winant (tuned water bowls, finger cymbals and sistra), Scott Evans (tuned water bowls and drums), Joel Davel (drums)
5:31 AM
Bruhns, Nicolaus (1665-1697)
Muss nicht der Mensch auf dieser Erden in steten Streite sein (cantata)
Greta de Reyghere and Jill Feldman (sopranos), James Bowman (counter-tenor), Guy de Mey and Ian Honeyman (tenors), Max van Egmond (bass), Ricercar Consort
5:46 AM
Debussy, Claude (1862-1918)
Images I (Reflets dans l'eau; Hommage a Rameau; Mouvement)
Roger Woodward (piano)
6:01 AM
Schubert, Franz (1797-1828)
Symphony No.2 in B flat major (D.125)
Saarbrucken Radio Symphony Orchestra, Marcello Viotti (conductor)
6:30 AM
Vieuxtemps, Henri (1820-1881)
Cello Concerto No.1 in A minor (Op.46)
Jan-Erik Gustafsson (cello), Swedish Radio Symphony Orchestra, Paavo Berglund (conductor).