Main content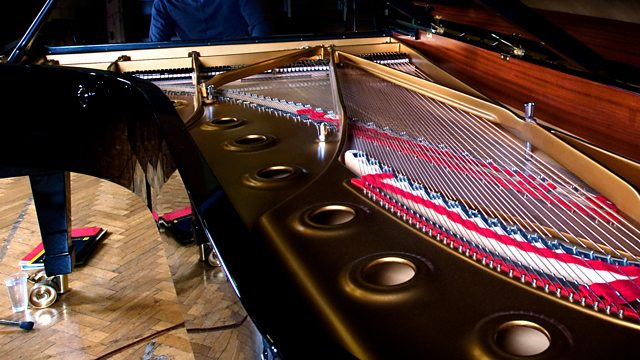 Sean Rafferty with music from 2010's West Cork Chamber Music Festival. Poulenc: Oboe Sonata. Nicholas Daniel (oboe). Mozart: Clarinet Quintet in A. Chen Halevi (basset clarinet).
Sean Rafferty introduces the second Lunchtime concert from the West Cork Chamber Music Festival in Bantry. Seminal works for oboe and clarinet feature on today's programme. During the last years of his life, Poulenc worked on a projected series of sonatas, one for each wind instrument. He completed only three: flute, clarinet and oboe. All are dedicated to the memory of friends or musicians and the Oboe Sonata is inscribed 'à la mémoire de Serge Prokofieff'. Poulenc reflects his friend's music in the brilliant writing in the scherzo. The distinguished British oboist, Nicholas Daniel is joined by pianist, Katya Apekisheva in this performance recorded in St Brendan's Church in Bantry. Mozart composed his Quintet K. 581 for his friend, the outstanding clarinettist Anton Stadler, a member of the court orchestra in Vienna, and the inventor of the Bassett Clarinet, an instrument which extended the clarinet lower pitch range by a major 3rd. In this recording from the 2010 West Cork Chamber Music Festival, Chen Halevi plays the bassett clarinet and is joined by the Chiaroscuro Quartet.
Poulenc Oboe Sonata
Nicholas Daniel [oboe], Katya Apekisheva [piano]
Mozart Clarinet Quintet in A major K.581
Chen Halevi [bassett clarinet]
Chiaroscuro Quartet
Alina Ibragimova, Pablo Hernáb Benedí [violins]
Emilie Hörnlund, [viola]
Claire Thirion, [cello ].