Main content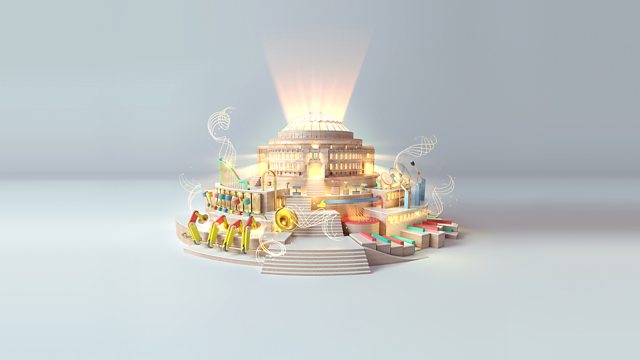 Presented by Martin Handley, from the Royal Albert Hall, London. David Hill conducts the BBC Singers and soloists in Arvo Part's choral work St John Passion.
BBC Proms 2010
Live from the Royal Albert Hall, London
Presented by Martin Handley
The thoughtful, dignified, spacious music of the Estonian composer Arvo Pärt has become one of the most distinctive sounds in contemporary music, and this evening's Late Night Prom presents a performance of a choral work which summarises his unassuming and deceptively simple style - a setting of the Christian Passion narrative from the Gospel according to St John.
Arvo Pärt : St John Passion
Andrew Kennedy (tenor - Pilate)
Brindley Sherratt (baritone - Jesus)
Iain Farrington (organ)
Endymion
BBC Singers
David Hill (conductor)
Extra notes:
Pärt's St John Passion is not a work in which the harrowing events of Christ's arrest, trial, crucifixion and death are used as the vehicle for large-scale, overly dramatic musical gestures. Rather, the piece makes its impact through quiet understatement and ritualised intensity - the music only occasionally raising its voice. In our noisy, over-emotionalised, hyper-sensitive contemporary world Pärt's piece takes us to a place of deep contemplation and solemn ceremony - sounding both fresh and modern, and - at the same time - as if it springs from some great well of primeval music. An unforgettable late-night listen, which will turn the great spaces of the Albert Hall into something like an ancient Romanesque basilica...