Main content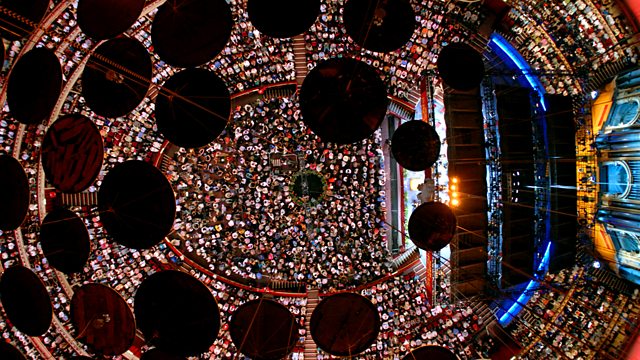 Proms Literary Festival - Pasternak
In an audience discussion, Susan Hitch is joined by playwright Jonathan Myerson and Russian specialist Donald Rayfield to explore the life and work of author Boris Pasternak.
Susan Hitch explores the life and work of Boris Pasternak, Nobel Prize-winning poet and author, who died 50 years ago. Her guests on stage at the Proms Literary Festival are Jonathan Myerson, who dramatized Dr Zhivago for the BBC, and Professor of Russian Donald Rayfield.
Pasternak is most famous in the UK for his sprawling epic novel Dr Zhivago which sets the concerns, desires and stories of individuals in the vast landscape of Russian revolutionary politics and history. Susan and guests discuss the circumstances of the book's publication: it was smuggled out of Russia during the height of the Cold War, and the subsequent film adaptation by David Lean made Pasternak a global literary hero. But does that tell the real story of Pasternak? Jonathan Myerson and Donald Rayfield explore the misunderstood complexity of the novel, and the fact that the compromises Pasternak adopted in his life mean he's no straightforward Cold War darling of the West.
Recorded in front of an audience, with readings performed by Adjoa Andoh, at the Royal College of Music just before BBC Prom 41 which has a Russian flavour with music from Scriabin and Stravinsky and is conducted by Valery Gergiev.