Main content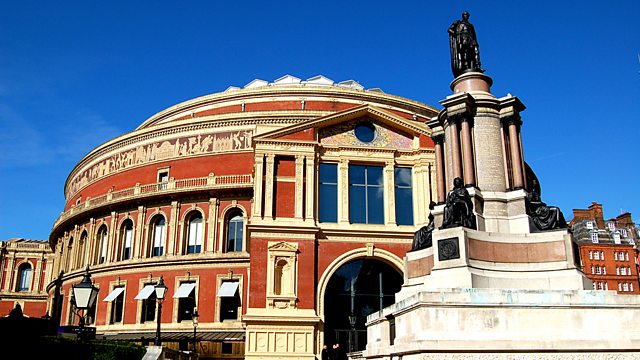 From the Royal Albert Hall, Katie Derham introduces Lionel Bringuier conducting the BBC SO. Berlioz: Overture: Le corsaire. Chopin: Piano Concerto No 2 (soloist - Nelson Freire).
BBC PROMS 2010
Live from the Royal Albert Hall, London
Presented by Katie Derham
The Proms debut of young French conductor Lionel Bringuier as he leads the BBC Symphony Orchestra in works by three of his compatriots as well as Chopin's youthfully romantic Second Piano Concerto. Chopin wrote his concerto at the age of 19 while crazily in love with an opera singer, but it's the work itself which is the object of adoration for tonight's soloist Nelson Freire who describes himself as having something of a 'crush' on the piece after first hearing it as a teenager. It provides a suitable celebration to mark the 200th anniversary of the composer's birth.
The three other works on the programme chart French music over a century of changing musical tastes, beginning in 1844 with Berlioz's vivid evocation of a swashbuckling pirate adventure in his overture 'Le corsaire'. By 1912 the tides of modernism influenced Ravel's lavishly scored, pastoral ballet Daphnis and Chloë, with its famous opening soundscape of dawn breaking over the forest canopy, and by the 1930s Roussel's Third Symphony reflected the trends of neo-classicism.
Berlioz: Overture 'Le corsaire'
Chopin: Piano Concerto No. 2 in F minor
c.8.15pm
Interval
c.8.35pm
Roussel: Symphony No. 3
Ravel: Daphnis and Chloë - Suite No. 2
Nelson Freire (piano)
BBC Symphony Orchestra
Lionel Bringuier (conductor)
This Prom will be repeated on Wednesday 25th August at 2.20pm.
More episodes
Previous
You are at the first episode