Main content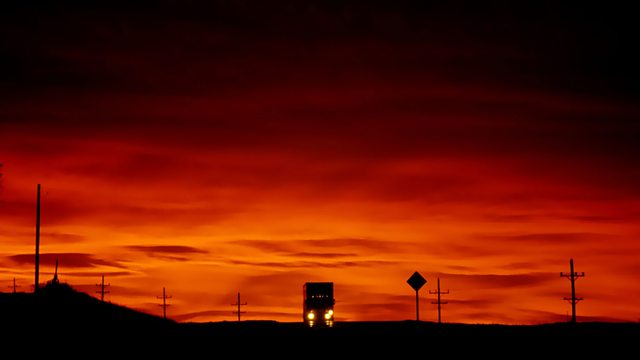 11/08/2010
Jonathan Swain presents music by Beethoven, Ruders, Mendelssohn, Jarzebski, Bruckner, Chopin, Doppler, Strauss, Mozart, Smetana, Dussek, Lange, Britten, Bersa, Haydn and Brahms.
Jonathan Swain presents rarities, archive and concert recordings from Europe's leading broadcasters
1:01 AM
Beethoven, Ludwig van (1770-1827)
Quartet for strings (Op.18'3) in D major
Kroger Quartet
1:26 AM
Ruders, Poul (b.1949)
Serenade on the Shores of the Cosmic Ocean
Frode Andersen (accordion), Kroger Quartet
2:03 AM
Ravel, Maurice (1875-1937)
Une Barque sur l'océan - from no.3 of 'Miroirs'
Trondheim Symphony Orchestra, conductor Eivind Aadland
2:11 AM
Mendelssohn, Felix (1809-1847)
Quartet for strings no. 3 (Op.44'1) in D major
Kroger Quartet
2:41 AM
Dyson, Gordon H. (b.1939)
Le Cimitière Marin for piano
Ashley Wass (piano)
2:47 AM
Jarzebski, Adam (1590-1649)
Concerto primo à 2, Concerto secondo à 2, Concerto terza à 2, Concerto quarto à 2 (1627)
Bruce Dickey (cornetto), Alberto Grazzi (bassoon, in No.4 only), Michael Fentross (theorbo), Charles Toet (trombone), Jacques Ogg (organ), Lucy van Dael (conductor)
3:01 AM
Bruckner, Anton [1824-1896]
Symphony no. 6 in A major
Councertgebouworkest (Concertgebouw Orchestra), Eugen Jochum (conductor)
4:00 AM
Chopin, Frédéric (1810-1849)
Rondo à la Mazur for piano in F major (Op.5)
Ludmil Angelov (piano)
4:08 AM
Doppler, Franz (1821-1883)
Andante and Rondo for two flutes and piano (Op.25)
Karolina Santl-Zupan and Matej Zupan (flutes), Dijana Tanovic (piano)
4:18 AM
Manchicourt, Pierre de (1510-1564)
Nunc enim si centum lingue sint (Antwerp 1547)
Corona Coloniensis, Peter Seymour (conductor)
4:26 AM
Bach, Johann Sebastian (1685-1750)
Air - from Suite for orchestra no.3 in D major (BWV.1068)
New Zealand Symphony Orchestra, James Sedares (conductor)
4:31 AM
Bach, Carl Philipp Emanuel (1714-1788)
Wer ist so würdig als du (Wq.222) (Hamburg 1774)
Rheinische Kantorei, Das Kleine Konzert, Herman Max (conductor)
4:36 AM
Strauss, Richard (1864-1949)
Don Juan (Op.20)
Orchestre du Conservatoire de Musique du Québec, Raffi Armenian (conductor)
4:53 AM
Mozart, Wolfgang Amadeus (1756-1791)
Rondo in C major (K.373)
James Ehnes (violin); Mozart Anniversary Orchestra
5:01 AM
Smetana, Bedrich [1824-1884]
Overture to The Bartered Bride (1870)
BBC Symphony Orchestra, Jirí Belohlávek (conductor)
5:08 AM
Suk, Josef (1874-1935)
Elegy (Op.23) arr. for piano trio
Trio Lorenz
5:15 AM
Dussek, Jan Ladislav (1760-1812)
Sonata in D major (Op.31 No.2)
Andreas Staier (fortepiano - Broadwood-Hammerflügel, 1805, from the colletion Jérôme Hantaï and restored in 1992 by Christopher Clarke)
5:28 AM
Lisinski, Vatroslav (1819-1854)
Vecer (Evening) - Symphonic Idyll
Croatian Radio Television Symphony Orchestra, Niksha Bareza (conductor)
5:36 AM
Lange, Samuel de sr (1811-1884)
Fantasie-Sonate no.3 in G minor 'Ja, Jesus heerscht! Het ongerloof verstomm' (1881)
Geert Bierling (organ of Oude of Pelgrimvadersker, Delfshaven , Rotterdam. Built by Christian Gottlieb Friederich Witte in 1855)
5:53 AM
Britten, Benjamin (1913-1976)
Les Illuminations for voice and string orchestra
Magdaléna Hajóssy (soprano), Slovak Chamber Orchestra, Bohdan Warchal (director)
6:15 AM
Bersa, Blagoje (1873-1934)
Capriccio-Scherzo (Op.25c) (1902)
Croatian Radio Symphony Orchestra, Mladen Tarbuk (conductor)
6:24 AM
Haydn, Joseph (1732-1809)
Symphony No.88 (H.1.88) in G major
Swedish Radio Symphony Orchestra, Manfred Honeck (conductor)
6:45 AM
Brahms, Johannes [1833-1897]
Gesang der Parzen (Song of the Fates) for chorus and orchestra (Op.89)
Oslo Philharmonic Orchestra and Choir, Rafael Frühbeck de Burgos (conductor)
6:54 AM
Dvorák, Antonín (1841-1904)
Bacchanalia, No.10 from Poetické nálady (Poetic tone pictures) (Op.85) [originally for piano]
Slovak Radio Symphony Orchestra, Bratislava; Róbert Stankovský (conductor).