Main content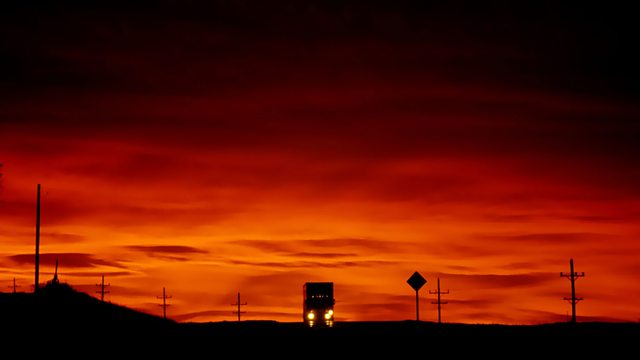 10/08/2010
Jonathan Swain presents music by Liszt, Wagner, Scarlatti, Bach, Merkel, Power, Fasch, Haydn, Mozart, Leclair, Ketting, Glinka, Chopin, Fitelberg, Beethoven, Lassus and Vivaldi.
Jonathan Swain presents rarities, archive and concert recordings from Europe's leading broadcasters
1:01 AM
Liszt, Franz [1811-1886]
Legende No.1: St Francois d'Assise prechant aux oiseaux (S.175)
1:11 AM
La Notte (No.2 from 3 odes funebres)
1:22 AM
Wiegenlied (Chant du berceau) (1881)
1:26 AM
Nuages gris (1881)
1:28 AM
Am Grabe Richard Wagners (1883)
1:32 AM
A la Chapelle Sixtine (Miserere de Allegri et Ave verum corpus de Mozart) (1862)
1:42 AM
Czardas obstine (1884)
1:45 AM
Abschied, russisches Volkslied (1885)
1:49 AM
Unstern! Sinistre, disastro
Jos Van Immerseel (piano - instrument is an Erard of 1897)
1:55 AM
Wagner, Richard (1813-1883)
Morgendammerung; Siegfried's Rheinfahrt; Siegfried's Tod und Trauermarsch; Finale from 'Gotterdammerung'
Oslo Philharmonic Orchestra, Rafael Fruhbeck de Burgos (conductor)
2:25 AM
Mozart, Wolfgang Amadeus (1756-1791)
Quartet for strings (K.465) in C major 'Dissonance'
Jupiter Quartet
2:52 AM
Buck, Ole (b. 1945) [text by Keats]
Two Faery Songs (1997): 'O shed no tear'; 'Ah! Woe is me!'
Danish National Radio Choir, Kaare Hansen (conductor)
3:01 AM
Scarlatti, Domenico (1685-1757) (arr. Timothy Kain)
Sonata in F major (K.518)
Guitar Trek
3:05 AM
Bach, Johann Sebastian (1685-1750) arr. Fiona Walsh
Fugue in G minor (BWV.542) 'Great'
Guitar Trek
3:12 AM
Merkel, Gustav (1827-1885)
Wer nur den lieben Gott lasst walten (Choral-Studien, Op.116)
Martin Poruba (1870 Karel Schiffner [Prague] organ of the deanery church, Prague)
3:24 AM
Power, Leonel (d. 1445)
Missa 'Alma redemptoris mater'
The Hilliard Ensemble
3:44 AM
Fasch, Johann Friedrich (1688-1758)
Overture a due chori in B flat
Cappella Coloniensis, Hans-Martin Linde (conductor)
4:09 AM
Haydn, Joseph (1732-1809)
Quartet in C minor (Op.17 No.4)
Quattuor Mosaiques
4:27 AM
Mozart, Wolfgang Amadeus (1756-1791)
Symphony No 4 in D major (K.19)
BBC Scottish Symphony Orchestra, Osmo Vanska (conductor)
4:40 AM
Leclair, Jean-Marie (1697-1764)
Allegro from the Violin Concerto in F major (Op.10, No.4) (1745)
Genevieve Gilardeau (violin), Tafelmusik Orchestra, Jeanne Lamon (conductor)
4:48 AM
Ketting, Piet (1905-1984)
Deuntjen [Little melody]
The Netherlands Chamber Choir, Hans van den Hombergh (conductor) [unknown pianist]
4:54 AM
Glinka, Mikhail Ivanovich (1804-1857)
Ruslan and Lyudmila: overture
Edmonton Symphony Orchestra, Uri Mayer (conductor)
5:01 AM
Chopin, Frederic (1810-1849)
Scherzo No.2 in B flat, Op.31
Ronald Brautigam (fortepiano) [Brautigam plays on an 1842 Erard Grand Piano]
5:10 AM
Fitelberg, Grzegorz (1879-1953)
Rapsodja polska (Polish Rhapsody) (Op.25)
Polish National Radio Symphony Orchestra, Jerzy Salwarowski (conductor)
5:29 AM
Mozart, Wolfgang Amadeus(1756-1791)
Piano Concerto in C major (K. 467)
Mihaela Ursuleasa (piano), National Polish Radio Symphony Orchestra, Gabriel Chmura (conductor)
5:58 AM
Beethoven, Ludwig van (1770-1827)
Trio for clarinet, cello and piano (Op.11) in B flat major, 'Gassenhauer-Trio'
Teodor Moussev (piano), Roussi Radev (clarinet), Tatyana Deneva (cello)
6:22 AM
Scarlatti, Alessandro (1660-1725)
Toccata per cembalo (in G minor/major)
Rinaldo Alessandrini (harpsichord, Franciscus Debbonis, Roma 1678)
6:30 AM
Lassus, Orlande de (1532-1594)
Domine Dominus noster
6:33 AM
Adoramus te Christe
6:34 AM
In pace, in idipsum
6:36 AM
Tibi laus, tibi gloria
6:39 AM
Ad te levavi oculos meos
The King's Singers
6:45 AM
Gabrieli, Andrea (1532/3-1585)
Diminution on Orlando Lassus's 'Susanne un jour' for organ
Le Concert Brise - Anne-Catherine Bucher (organ)
6:49 AM
Vivaldi, Antonio (1678-1741)
Concerto in C major, RV.444 for recorder, strings and continuo
Il Giardino Armonico: Giovanni Antonini (recorder/director).