Main content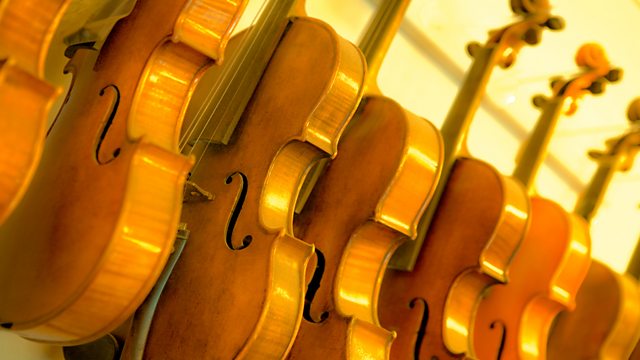 The Old Refrain
Poems and music on the theme of refrain and repetition, with readings by Samuel West and Nancy Carroll. Works by Yeats and Hopkins, plus music by Berlioz, Brahms, Tavener and Ravel.
This edition of Words and Music is all about refrain. Whether it appears in a poem such as Easter, 1916 by Yeats or in the idée fixe of Berlioz' Symphonie Fantastique; whether its anguished as in Villanelle by William Empson or wonderfully ingenious as in Dana Gioia's double triolet - The Country Wife.
Why are we fascinated by the idea of repetition? Rhythm is meaningless without it. It gives shape and subtlety to music and poetry and by its modulated insistence often unlocks the door to our most complex feelings and thoughts. We use past experience as a tool to understand what's happening to us in the present and what might happen to us in the future.
The actors Samuel West and Nancy Carroll read the poems and count on a supporting musical cast that includes Brahms, Tavener and Ravel.
Music Played
Timings (where shown) are from the start of the programme in hours and minutes
John Donne

Hymn to God the Father read by Samuel West

Hans Magnus Enzensberger

Notice of Loss read by Nancy Carroll

Dylan Thomas

Do not go gentle into that good night read by Samuel West

W.B.Yeats

Easter, 1916 read by Samuel West

Adrian Mitchell

To whom it may concern read by Nancy Carroll

Louis MacNeice

Bagpipe Music read by Samuel West

William Empson

Villanelle read by Nancy Carroll

Thomas Hardy

How great my grief read by Samuel West

Dana Gioia

The Country wife read by Samuel West

Elizabeth Bishop

Sestina read by Nancy Carroll

Czeslaw Milosz

A Song on the End of the World read by Nancy Carroll