Main content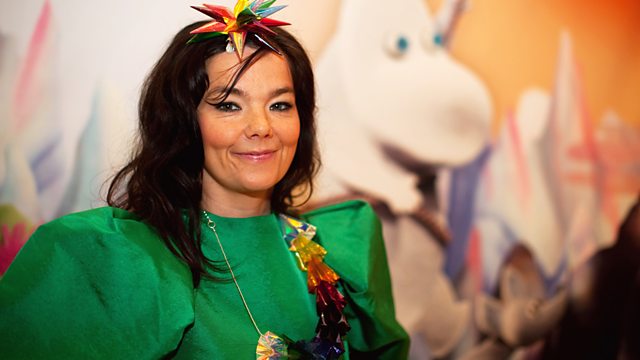 Bjork on the Moomins, and revamping Scarborough
Bjork on her love of the Moomins, created by Finnish writer Tove Jansson; historian Ian Mortimer on his first novel as James Forrester; a report on regenerating Scarborough.
With Kirsty Lang.
Icelandic singer Bjork discusses her love of the Moomins, the children's book characters created by Finnish writer Tove Jansson, and the new song she has written for the animated film version.
A report on the cultural regeneration of Scarborough. Front Row talks to local artist Kane Cunningham who has bought a studio which will slowly fall into the sea. Author G.P. Taylor discusses how Scarborough influences his work and why he cannot now leave. Plus Kirsty speaks to novelist Andrew Martin, who grew up in Yorkshire and continues to write about the North through fiction such as The Last Train to Scarborough, about the beauty of the area.
Historian Ian Mortimer, author of best-selling Time Traveller's Guide to Medieval England, talks about writing his first novel Sacred Treason, under the name James Forrester. A political spy thriller set in Elizabethan London, the story was inspired by the burnt fragments of a 16th century funeral director's diary.
Producer Ella-mai Robey.
Last on
Chapters
Björk and Moomins

Singer Björk on her contribution to the soundtrack of the new Moomins film.

Duration: 09:26

Regenerating British seaside towns - Scarborough

A report on the cultural regeneration of Scarborough.

Duration: 10:25

James Forrester

Historian Ian Mortimer talks about writing his first novel.

Duration: 07:28

Broadcast