Main content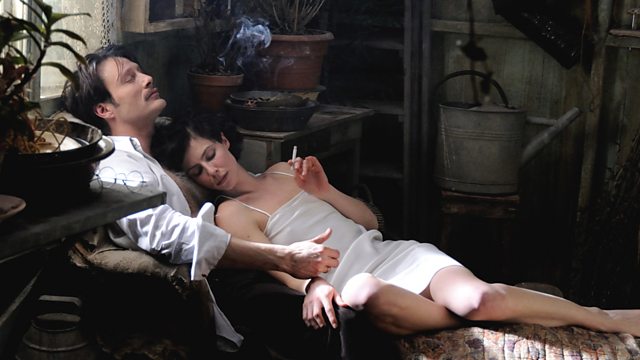 Coco and Igor reviewed, James Nesbitt and Minnie Driver in The Deep
With Kirsty Lang. James Nesbitt and Minnie Driver star in a new TV drama The Deep, and Hastings features in the first of four reports on regenerating British seaside towns.
James Nesbitt, Minnie Driver and Goran Visnjic star in The Deep, a new five part TV drama set in the confines of an oceanographer's submarine. Trapped far beneath the Arctic, with no power, no surface communication and limited oxygen, they begin to wonder if they are alone. Andrew Smith reviews
Bryony Lavery is known for writing feminist plays but Beautiful Burnout, opening this week at the Edinburgh Festival, is set in the macho world of young Scottish boxers. She talks about the theatricality of boxing and why she changed her mind about the sport.
The film Coco and Igor is about the affair that French fashion icon Coco Chanel had with the radical Russian composer Igor Stravinsky. Having attended the very controversial 1913 premiere of The Rite of Spring, Coco Chanel was introduced to Stravinsky seven years later by the impresario Diaghilev and the attraction was immediate. Louise Levene reviews.
In the first of four reports on regenerating British seaside towns, Front Row visits Hastings, where a new Jerwood Gallery is due to open in 2011, as part of a £12 million project for the seafront of the Old Town, including a civic space, community centre and seafood training kitchen.
And as sixteen year old Canadian pop singer Justin Bieber signs up to write his memoir, David Quantick reflects on the perils of premature publication.
Producer Nicki Paxman.
Chapters
THE DEEP

Trapped far beneath the Arctic in an oceanographer's sub - the new tv drama The Deep reviewed.

Duration: 04:48