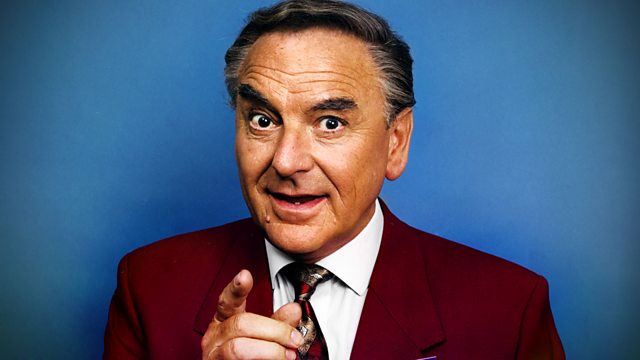 All Round Bob Monkhouse
Another chance to hear Barry Cryer celebrate the fascinating life of a consummate professional, whose public persona never once revealed his private heartaches.
Star of film, TV and radio, stand up comedian, game show presenter, joke writer for Bob Hope - the list goes on. Bob was one of the best stand-up comedians of his generation but, to many, he was king of the game show. He had a gift for putting people at their ease whilst remaining completely in control of events
As an actor, he appeared in everything from the very first Carry On film, through sitcom, to an episode of Jonathan Creek. In 1979 his classic comedy film collection landed him in court and he made the news again, a few years later, when his joke books were stolen.
But behind the famous smile, Bob's private life was sometimes turbulent and this programme also traces his off-screen tribulations. Some of those who worked with him also discuss his bravery in front of the cameras.
The programme includes classic clips of Bob in action, new interviews, and archive interviews with Bob himself. Contributors including Denis Norden, Bradley Walsh, Anita Harris, Ted Robbins, Sheila Steafel, Jimmy Cricket, and Tom Edwards (Bob's friend and voiceover man on Wipeout) are united by one word throughout - genius.