Main content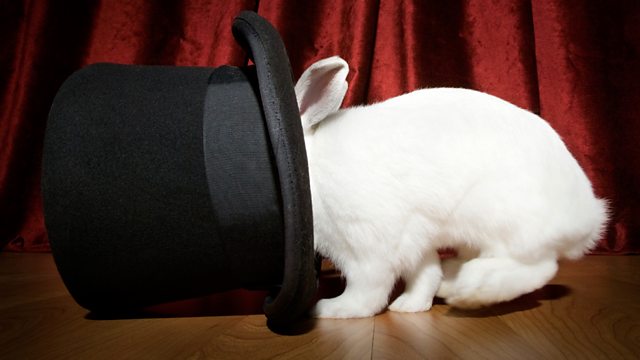 Magic People and Places
John Sugar digs deep into a bygone era, exploring British magic that centered around key characters and studios. From 2010.
Magic is constantly changing, with performers creating bigger and better tricks to impress us. Times have changed since a magician produced a startled rabbit out of top hat with a puff of smoke. Today we expect more, and the modern magician apparently does the impossible before our eyes. But spare a thought for where the trick came from. How did the magic get there?
Presenter John Sugar does not reveal any trade secrets - like how to saw a woman in half, or the best way to float in the air - but we do hear how the sale of magic has changed, with the impact of the internet and the way conventions are developing new environments for its promotion and sale. The programme also hears about the leading magic shops and studios of 60 years ago, revealing the characters who created the magic.
Today, magic revolves around the internet and magic conventions. The key gathering is in Blackpool in late February. The programme visits the 58th Magic Convention, attended by 3500 magicians. We speak to the organizers and the performers, and soak up the atmosphere.
Discover more about the way magic is brought and sold in this engaging programme which celebrates the innovators, demonstrators, characters and studios who make sure magic continues to touch all our lives.
Made for BBC Radio 4 by Sugar Productions and first broadcast in 2010.
Last on

Broadcasts