Main content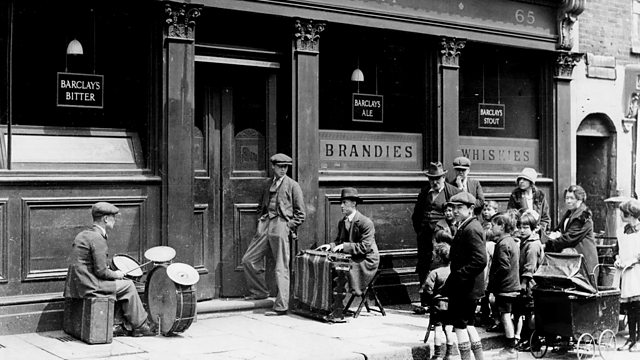 Mark Whitaker looks at how the pub industry responded to falling consumption and threatened nationalisation in the 1920s. From July 2010.
It seemed possible during the 1920s that the 'Drink Question' that had bedevilled British governments for so long might finally be about to be consigned to the past.
The fall in consumption - which had started during the First World War - continued throughout the decade, and political attention focused on why. This was when the Labour Party formed its first governments, and there were powerful socialist voices arguing for a full nationalisation of the drinks industry. This could be a route to weaning the working classes away from a product that was "a powerful weapon in the hands of the exploiters". George Bernard Shaw called liquor "a chloroform that allows the poor to endure the painful operation of living".
But while governments chose to sit on the fence during the 1920s, the brewing industry got busy. Led by people like Ernest Nevile, the head of Whitbread's, they set about designing and building a new type of pub - one that would attract a new middle class clientele. "The presence in public houses of people who will not tolerate insobriety makes excess unfashionable".
What were called 'improved pubs' - huge buildings with bars, restaurants, ball rooms, bowling greens and even tennis courts - sprung up in the new suburbs. When Nevile said "if I can cure drunkenness in the country in my time, that will satisfy me" he was talking business, not morality.
The programme also looks at the first attempts at a sociology of the pub, and what people wanted from it.
Producer: Mark Whitaker
A Square Dog production for BBC Radio 4.