Main content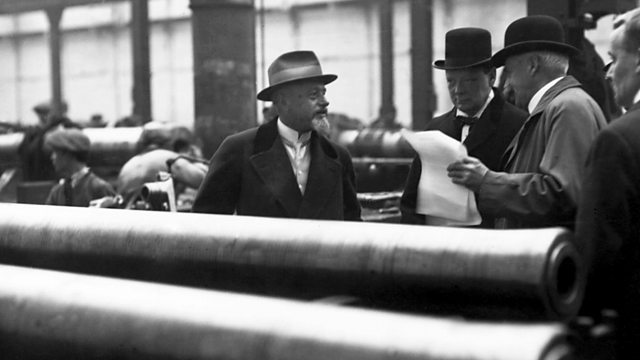 The Central Control Board of 1915
Mark Whitaker examines the 'largest social experiment'; the state's role in the liquor trade during the First World War, in his history of the politics of alcohol. From July 2010.
"Drink is doing us more damage in the War than all the German submarines put together", insisted Lloyd George in February 1915.
Continuing his history series on how British governments have approached the 'Drink Question', Mark Whitaker looks at the years of the First World War, when everything was determined by the needs of 'national efficiency'.
After a few months of war it became clear that Britain needed to make more munitions - and fast. But output was slowed down by the workers' drinking habits. "We are fighting German, Austrians and Drink", said Lloyd George as he embarked on a plan for the government to buy up the country's whole liquor trade.
But the Cabinet balked at the price. Instead a Central Control Board (CCB) was set up in 1915 with the power to take over the trade in areas of particular sensitivity to the war effort. The largest of these was Gretna-Carlisle, where a new national munitions factory was built.
The number of licences was drastically reduced: the beer was weakened: the sale of spirits limited: and pubs encouraged to provide food as well as drink. Newspapers called it "the largest social experiment of our time". A Carlisle vicar called state control "the dawning of a new era". It worked too. Convictions for drunkenness in CCB-controlled areas declined dramatically, and many began to think that nationalisation might finally be the solution to the 'Drink Question'.
Producer: Mark Whitaker
A Square Dog production for BBC Radio 4.