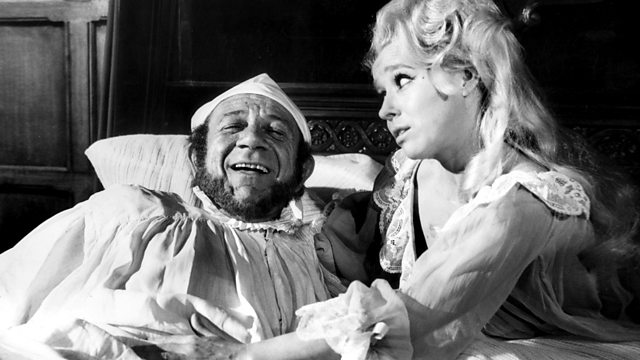 Over two laughter-packed programmes, Carry On star Leslie Phillips traces the development of the comedy series and considers its ongoing legacy. He hears from surviving cast members, plays classic clips, and listens back to Kenneth Williams, Sid James, Charles Hawtrey, Hattie Jacques and Joan Sims via the BBC's vast archive.
The genre is said to reflect the changing Britain of the 50s, 60s and 70s and Carry On experts are on hand to analyse what it all meant. They'll be looking at how the films would often send up British institutions like the NHS, Monarchy and Empire, while others would spoof Hollywood blockbusters with a Carry On take on espionage, the Wild West and horror.
Part one looks at the origins of the first Carry On film (Carry On Sergeant) and examines how the sophomore outing (Carry On Nurse) was such a big hit in America. It also explores how the Carry On franchise worked and the team's approach to the schedule.
Helping Leslie remember the good old days are fellow Carry On actors Anita Harris, Shirley Eaton, Valerie Leon, Liz Fraser, Kenneth Cope and Jacki Piper. The programme also hears from Carry On experts Robert Ross and Steve Gerard, as well as writer John Antrobus. And, via archive, from producer Peter Rogers and director Gerald Thomas.
There are also regular interruptions from 'Kenneth Williams' and 'Frankie Howerd', courtesy of Carry On fan and impersonator David Benson.
Last on
More episodes
Previous
You are at the first episode