Main content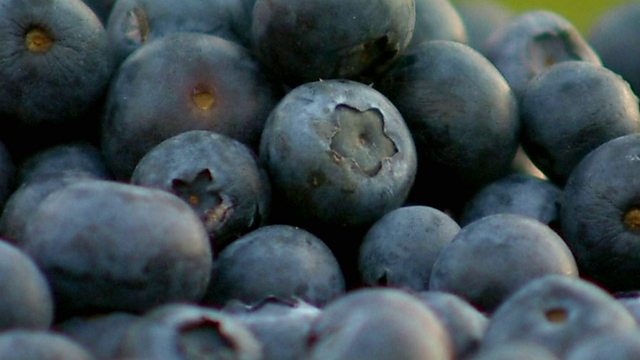 Berries
The berry season is upon us, and with blueberries now more popular than raspberries, Sheila Dillon examines the changing fortunes of different berries. What's in and what's out?
The season for berries is short and sweet and, it seems, ever changing. For the first time, blueberries will overtake raspberries in popularity. Is it just clever marketing or commercial sense? Sheila Dillon visits the biggest grower of blueberries in the UK. But what of other berries? Gooseberries, for instance, have been grown here since the Middle Ages, and still grow happily from Cornwall to the north of Scotland, but are not successful commercially. Sheila explores the changing fortunes of different berries, finds out how producers compete with cheap foreign imports and hears about some new varieties that will soon be available.
Produced by Margaret Collins.
Last on
Broadcasts