Main content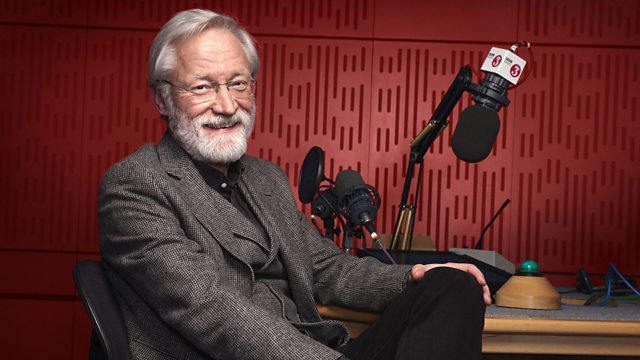 Donald Macleod explores Amy Beach's Grand Mass in E flat, and charts the composer's journey from piano prodigy to respected composer and 'respectable wife'.
Not just a "woman composer" but one of the most original, distinctive and gifted American musicians of the early 20th century. Donald Macleod explores the music of Amy Beach (1867-1944).
More than a generation after her death at the venerable age of 77, Amy March Beach (née Cheney) is still dogged by a single phrase: "female composer".
Once upon a time, it was used by male critics as to criticise her supposedly 'inferior' music - now, in a postmodern, post-feminist age, Beach's life and output is endlessly reappraised for its symbolism - the achievement of a pioneering woman in a world of men - rather than for her remarkable musical abilities.
In truth, Amy Beach's life and work are extraordinary, regardless of her gender: arguably the first truly "American" voice to emerge from a continent still struggling to break free from the shackles of the European classical tradition.
Donald Macleod explores her journey from the tranquil meadows of New England to her headline-grabbing early successes as a virtuoso piano prodigy in Boston - and her burning childhood desire to compose. We'll hear complete performances and extended excerpts from her collection of large-scale symphonic works, including her "Grand Mass" in E Flat, and "Gaelic" Symphony, as well as a rare performance of Beach's chamber opera, "Cabildo".
We'll also hear a number of works composed at the Macdowell Colony - a remarkable artists' retreat amidst the woodlands of New Hampshire where the middle-aged Mrs Beach, remarkably, assimilated a host of modern musical techniques into her expressive late-Romantic style.
Also spanning across the week are a number of Amy Beach's songs, from opus 1 to 152 - perhaps her finest and most lasting achievement, full of examples of her gift for intense, lyrical melody.
In the first episode of this week's series, Donald Macleod examines Beach's gargantuan "Grand Mass" in E Flat - the first to be composed by an American woman - and charts the composer's journey from piano prodigy to respected composer (and 'respectable wife').
More episodes
Previous
You are at the first episode