Main content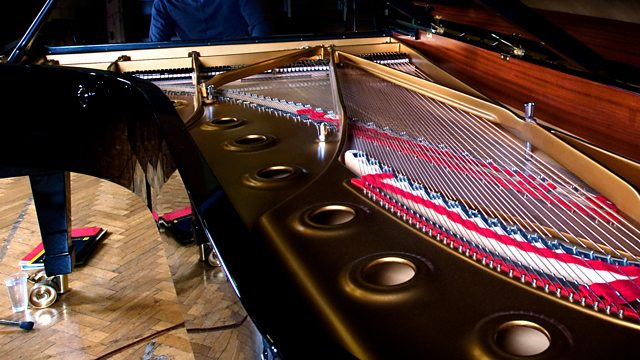 Jan Martinik, Alexander Stary
Recital given at the Great Hall in Downpatrick. Jan Martinik (bass), Alexander Stary (piano) in Schubert: Winterreise (excerpts). Eben: Pisne z Tesinska. Dvorak: Biblicke pisne.
Sean Rafferty introduces the second Lunchtime Concert of Song Recitals recorded in Downpatrick Co. Down - the town where St Patrick, the patron saint of Ireland, lies buried alongside St Bridget and St Colmcille. The venue is the Great Hall - part of the original Downshire Hospital Estate which opened its doors in 1869 as part of the Victorian government's aim to provide psychiatric care to the people in the region - the beginnings of the Welfare State.
Today the winner of the Song Prize at the 2009 BBC Cardiff Singer of the World, Jan Martiník, performs songs from Schubert's Winterreise as well as songs from his homeland. Petr Ebden's Pise z Tisinska are folk songs from the Cieszyn region (which borders the Czech Republic and Poland) and are sung in a dialect close to Martinik's native dialect. The concert ends with Dvorak's Biblical Songs. The texts are verses from the Psalms and are from the Kralice Bible - the first complete translation into the Czech language - which was compiled and secretly printed in the late 16th century in the village of Kralice by the Unity of the Brethren, a Protestant sect rooted in the pre-Reformation teachings of the Bohemain religious leader Jan Hus who was martyred in 1415.
Jan Martiník bass , Alexander Starý piano
SchubertWinterreise - song-cycle (D.911) - extracts
Petr EbenPisne z Tesinska
DvorakBiblicke pisne (Op.99).