Main content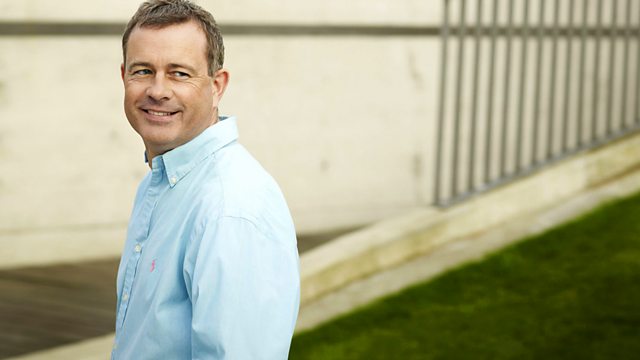 Wednesday - James Jolly
With James Jolly. Gershwin: Rhapsody in Blue. Sarasate: Carmen Fantasy. Jack Halloran: Witness. Puccini: Vissi d'arte (Tosca). Schubert: Piano Sonata in A minor, D537.
Today James Jolly opens with Gershwin's Rhapsody in Blue in a performance by the Minnesota Orchestra, plus the second half of the programme has an Italian flavour with Italian composers, performers and Mendelssohn's Symphony No.4 "Italian".
10.00
Gershwin
Rhapsody in Blue
Garrick Ohlsson (piano)
Minnesota Orchestra
Edo de Waart (conductor)
VIRGIN VC 7914312
10.18
Sarasate
Carmen Fantasy
Joshua Bell (violin)
Samuel Sanders (piano)
DECCA 4178912
10.33
Jack Halloran
Witness
The Ensemble Singers and Chorus of the Plymouth Music Series Minnesota
Philip Brunelle (conductor)
COLLINS 14492
10.38
Puccini
Tosca "Vissi d'arte"
Leontyne Price (soprano)
Rome Opera Orchestra
Oliviero Fabritis (conductor)
RCA 09026688832
10.42
Schubert
Piano Sonata in A minor D.537
Arturo Benedetti Michelangeli (piano)
DG 4698202 (10 CDs)
11.06
Alessandro Scarlatti
Magnificat
Concerto Italiano
Rinaldo Alessandrini (conductor)
NAIVE 709861303502
11.29
Mendelssohn
Symphony No. 4 in A minor Op 90, "Italian"
Berlin Philharmonic Orchestra
James Levine (conductor)
DG 4276702.