Main content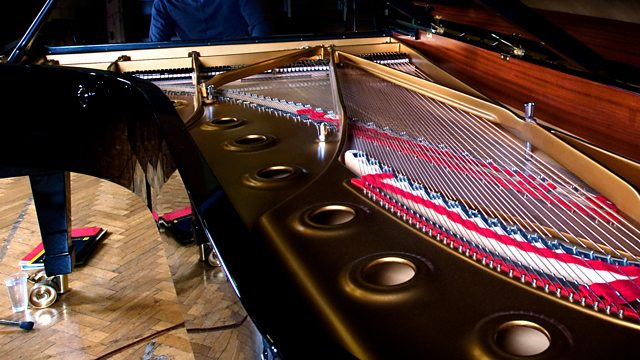 Renata Pokupic, Roger Vignoles
Song recital given in Downpatrick, Co Down. Renata Pokupic (mezzo) and Roger Vignoles (piano) perform music by Faure, Bodizar Kunc, Samuel Barber and Kurt Weill.
Sean Rafferty introduces a week of song recitals recorded in Downpatrick Co. Down, the final resting place of St Patrick, Ireland's patron saint. The venue is the Great Hall - part of the original Downshire Hospital Estate which opened its doors in 1869, as part of the Victorian government's aim to provide psychiatric care to the people in the region and was seen as the beginnings of the Welfare State.
Today, mezzo-soprano, Renata Pokupic and pianist, Roger Vignoles perform a programme of twentieth-century song including music by Fauré, the Croatian composer Bodizar Kunc, Samuel Barber and songs from Marie Galante - the musical play Kurt Weill wrote with the novelist and playwright Jacques Deval.
FauréAurore; Automne; Le Secret; Chanson du Pecheur
Fleur Jetée; Notre Amour
Bozidar KuncFrom De Elda's Love Songs Op 72:
In the Beginning; A Valentine
For Soul and Body; After the Crossing
BarberFour Songs Op. 13
WeillYoukali; Je ne t'aime pas
Le Grand Lustucru; J'attends un Navire.
More episodes
Previous
You are at the first episode