Main content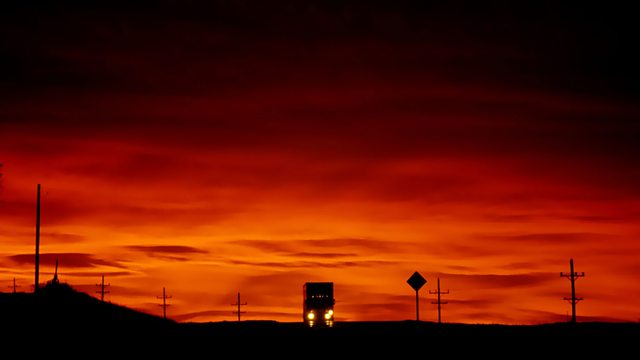 02/08/2010
Susan Sharpe presents music by Mozart, Klami, Balakirev, Szymanowski, Forqueray, Couperin, Lilburn, Stenhammar, Lindberg, Contant, Herberigs, Blow, Zemzaris, Gibbons and Halvorsen.
Susan Sharpe presents rarities, archive and concert recordings from Europe's leading broadcasters
01:01AM
Mozart, Wolfgang Amadeus (1756-1791)
Piano Concerto No. 11 in F, K. 413
Christoph Hammer (fortepiano), Harmonie Universelle
01:21AM
Mozart, Wolfgang Amadeus (1756-1791)
String Quartet No. 14 in G, K. 387
Harmonie Universelle
01:55AM
Mozart, Wolfgang Amadeus (1756-1791)
Prelude and Fugue in C, K. 394, for piano
Christoph Hammer (fortepiano)
02:04AM
Mozart, Wolfgang Amadeus (1756-1791)
String Quartet No. 4 in C, K. 157
Harmonie Universelle
02:19AM
Mozart, Wolfgang Amadeus (1756-1791)
Piano Concerto No. 12 in A, K. 414
Christoph Hammer (fortepiano), Harmonie Universelle
02:43AM
Klami, Uuno (1900-1961)
Symphonie enfantine (Op.17) (1928)
Finnish Radio Symphony Orchestra, Pertti Pekkanen (conductor)
03:01AM
Balakirev, Mily Alexeyevich (1837-1910)
Tamara - Symphonic Poem
Slovak Radio Symphony Orchestra in Bratislava, Oliver Dohnanyi (conductor)
03:23AM
Szymanowski, Karol (1882-1937)
Sheherazade - no.1 of 'Masques' for piano (Op.34)
Natalya Pasichnyk (piano)
03:32AM
Ramovs, Primoz (1921-1999)
Woodwind Quintet
The Ariart Woodwind Quintet
03:41AM
Foerster, Kaspar (1616-1673)
Viri Israelite
La Capella Ducale
03:58AM
Philips, Peter (1561-1628)
Amarilli mia bella, after Caccini
Vital Julian Frey (harpischord)
04:02AM
Forqueray, Antoine (1672-1745), transcribed by Jean Baptiste Forqueray (1699-1782)
No.5 La Portugaise (Suite No.1 in D minor)
Vital Julian Frey (harpischord)
04:05AM
Couperin, Francois (1668-1733)
La Francoise (La pucelle) - sonata
Ricercar Consort, Henri Ledroit (conductor)
04:12AM
Lilburn, Douglas (1915-2001)
Diversions for Strings
Symphony Nova Scotia, Georg Tintner (conductor)
04:29AM
Stenhammar, Wilhelm (1871-1927)
Late Summer Nights (1914)
Dan Franklin (piano)
04:47AM
Lindberg, Oskar (1887-1955)
Midsummer night
Swedish Radio Choir (women's voices only), Eric Ericson Chamber Choir, Maria Wieslander (piano), Gustav Sjokvist (conductor)
04:50AM
Verdi, Giuseppe (1813-1901)
Overture - from [The] Sicilian Vespers
Orchestre du Conservatoire de Musique du Quebec, Raffi Armenian (conductor)
05:01AM
Contant, (Joseph Pierre) Alexis (1858-1918)
Les Deux A'mes - overture
Edmonton Symphony Orchestra, Uri Mayer (conductor)
05:10AM
Herberigs, Robert (1886-1974)
There were 9 soldiers, Those who want to go to Iceland, The Squire of Brunswick - from 13 old Flemish Songs (1949-50)
The Flemish Radio Choir, Eric Mertens (flute), Joost Gils (oboe), Alex van Beveren (cor anglais), Anne Boeykens (clarinet), Luc Verdonck and Paul Gerlo (bassoons), Herman Lemahieu (horn), uncredited drummer, Johan Duijck (conductor)
05:17AM
Haydn, Joseph (1732-1809)
Sonata in E flat (Hob.XVI:49)
Arthur Schoondewoerd (fortepiano)
05:36AM
Blow, John (1649-1708)
The Graces' Dance; Gavott; Sarabande for the Graces - from Venus and Adonis
The Consort of Musicke, Anthony Rooley (director)
05:43AM
Shostakovitch, Dimitri (1906-1975)
Chamber Symphony for strings in C minor (Op.110a) arr. Rudolph Barshai from String Quartet no.8
The Slovenian Philharmonic String Chamber Orchestra, Andrej Petrac (Artistic leader)
06:05AM
Schubert, Franz (1797-1828)
Schafers Klagelied (D.121) (Op.3 No.1)
Christoph Pregardien (tenor), Andreas Staier (fortepiano) [The fortepiano is modelled by Christopher Clarke, Paris, 1981, on a fortepiano built by Johann Fritz, Vienna c.1815. It belongs to the collection of Marcia Hadjimarkos]
06:09AM
Zemzaris, Imants (b. 1951)
Pastorale for Summer Flute
Talivaldis Deknis (organ)
06:24AM
Anon (17th century)
Strawberry leaves
06:26AM
Gibbons, Orlando (1583-1625)
Fantasia a 3 No.2 from Koninklycke Fantasien
Concordia, Mark Levy (conductor)
06:29AM
Handel, Georg Frideric (1685-1759)
Sorge nel petto - aria from 'Rinaldo' (Act 3 Sc.4)
06:33AM
Recitativo accompagnato - Dall'ondoso periglio; Aria - Aure, deh, per pieta - from the opera 'Giulio Cesare in Egitto' Act 3 Sc 4
Graham Pushee (counter-tenor), Australian Brandenburg Orchestra, Paul Dyer (artistic director)
06:41AM
Corelli, Arcangelo (1653-1713)
Sonata for trumpet, two violins and continuo in D major
Crispian Steele-Perkins (trumpet), The King's Consort, Robert King (director)
06:47AM
Halvorsen, Johan (1864-1935)
Norwegian Rhapsody No.1 in A
Bergen Philharmonic Orchestra, Christopher Warren-Green (conductor).