Main content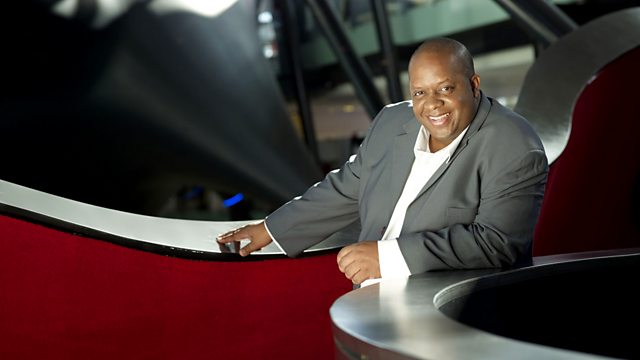 Michael Garrick
Jazz Line-Up salutes UK jazz legend Michael Garrick, with a special performance from his Big Band, presented by Claire Martin, with comments from Geoffrey Smith.
Jazz Line-Up salutes the UK Jazz Legend Michel Garrick who, with his Big Band, takes us on journey through his broadcasting career that spans 50 years. Claire Martin is joined by broadcaster and commentator Geoffrey Smith.
Michael directs his Band through Garrick classics such as 'Bitter Sweet in Jazz', and his latest project 'Aurian Wood', together with 'Dusk Fire', to remind of his Rendell / Carr years and his 'Wedding Hymn' from his extensive Jazz Praises Suite.
Michael studied at Berklee College in the United States for two periods in the mid-1970s when Mike Gibbs was composer in residence. Much of what he learned confirmed and shaped much of his own knowledge gained through experience.
Garrick inspires both young and old and appears on a two-album compilation chosen by Radio 1 DJ Gilles Peterson where he reveals to a younger audience the gems of the past of British music which include Garrick compositions.
Jazz Line-Up this week unleashes his Big Band in an exclusive performance under Garrick's direction at the BBC Maida Vale studios.
MICHAEL GARRICK'S BIG BAND
Steve Waterman, Martin Shaw, Steven Fishwick, Gabriel Garrick (Trumpets)
Mark D'Silva, Dave Eaglestone, Alistair White (Trombones)
Martin Hathaway, Mick Foster, Sam Walker, Sam Bullard, Dave Shulman (Reeds)
Mike Garrick (Piano)
Dominic Ashworth (Guitar)
Matt Ridley (Bass)
Alan Jackson (Drums).