Main content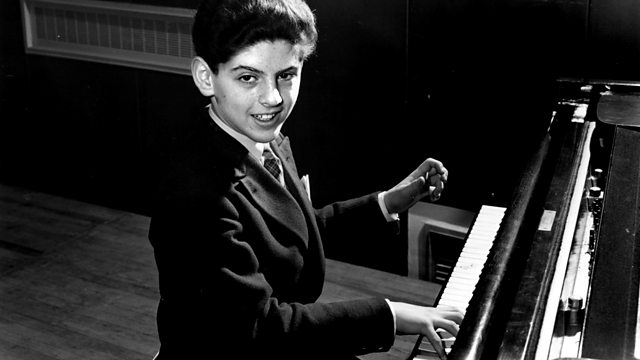 The Prodigy
Poems and music by prodigies and the early work of great artists, with readings by actors Jack Laskey and Ellie Kendrick. Includes works by Mendelssohn, Paganini, Rimbaud and Byron.
A selection of poems and music by prodigies, read by actors Jack Laskey and Ellie Kendrick, including the early, sometimes very early work of great artists.
All the music is composed by or performed by teenagers, from Purcell and Mozart to Benjamin Britten and Thomas Ades.There are early recordings of pianists Daniel Barenboim and Evgeny Kissin made when they were twelve, and ten year old violin prodigy Sarah Chang dazzles with a Paganini Caprice.
Rimbaud, Byron, Robert Graves and Paul Muldoon all published poetry in their teens. Daisy Ashford was barely nine when she wrote her satirical novella The Young Visiters. Anne Frank wrote the final entry to her remarkable diary on this day, 1 August, in 1944, age fifteen.
Poetry also comes from a young Keats, who dedicated Endymion to another teenage poet Thomas Chatterton, whose early death was immortalised in pre-Raphaelite art. Plus contemporary poets Sarah Howe, Liz Berry, Matthew Gregory and Adam O'Riordan.
The relevant ages of the composers, performers and poets are given on the running order below.
Producer: Tim Prosser.
Last on