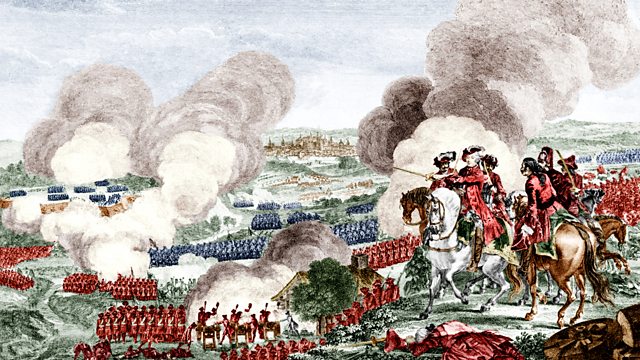 An unfortunate duel is the catalyst for young Redmond Barry to leave his native Ireland and serve on the battlefields of the Seven Years War - before a chance reunion with his long-lost uncle offers a way to make their fortune at the gaming-tables of the highest courts of Europe.
William Makepeace Thackeray's classic 19th Century novel about the rise and fall of an Irish adventurer, set during the second half of the 1700s and moving from rural Ireland to the courts of Europe to the drawing rooms of English society.
Stars Gerard McSorley as Barry Lyndon, Andrew Scott as Redmond Barry, David Kelly as Chevalier de Balibari, Sheila Hancock as Bell Barry, Kenneth Cranham as Lord Lyndon/Von Greuelgruber and Tina Kellegher as Mme Fitzsimons.
Dramatised in two episodes by Don McCamphill
Producer: Lawrence Jackson
First broadcast on BBC Radio 4 in 2003.
Last on