Main content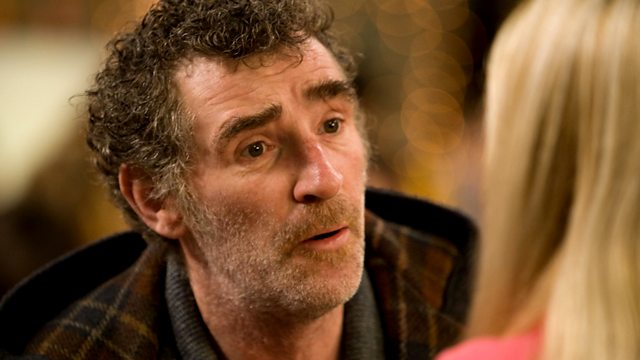 Comedy about a vicar running an inner-city church. Adam has a battle for his church with a charming evangelical priest, but his wife is more concerned about matters in the bedroom.
Meet the Rev Adam Smallbone. He is a Church of England vicar, newly promoted from a sleepy rural parish to the inner-city world of St Saviour's in east London. It is a world he has little experience of, and it shows.
It is an incredibly difficult job being a good, modern, city vicar. Equally, it is a very hard job being married to one. Alex, Adam's long-suffering wife, does her best to support him, but she has her own career as a solicitor to worry about. Plus she is no one's idea of a conventional vicar's wife.
Every day throws up a moral conflict. All are welcome at St Saviour's and Adam can't turn any of them away, even if they are clearly lying or just plain annoying.
When the archdeacon tells Adam his collection plates are too light, salvation appears in the form of fellow priest Darren Betts. Darren needs a temporary venue for services while his church is renovated, so Adam welcomes Darren and his huge congregation of young and fashionable evangelists with open arms. The union soon becomes a battle for hearts and minds as Darren refuses to leave Adam's church. There is tension at home too: Alex feels neglected and announces they need to rekindle their love life.
Last on
Credits
| Role | Contributor |
| --- | --- |
| The Rev Adam Smallbone | Tom Hollander |
| Alex Smallbone | Olivia Colman |
| Colin Lambert | Steve Evets |
| Nigel McCall | Miles Jupp |
| Archdeacon Robert | Simon McBurney |
| Adoha Onyeka | Ellen Thomas |
| Darren Betts | Darren Boyd |
| Mick | Jimmy Akingbola |
| Ikon | Doc Brown |
| Pip | Sophie Colquhoun |
| Lisa | Katie Males |
| Director | Peter Cattaneo |
| Producer | Kenton Allen |
| Producer | Hannah Pescod |
| Writer | James Wood |