Main content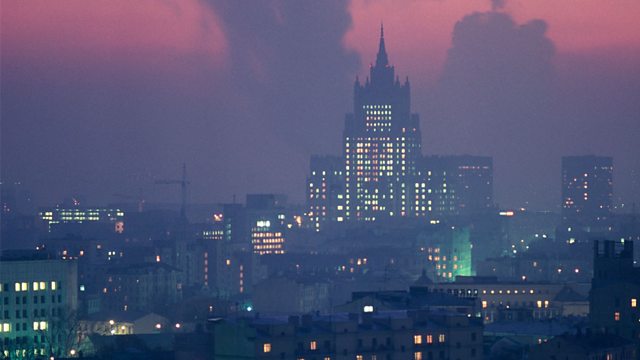 The Moscow Prodigal
By Michael Butt. A taxi driver returns to Moscow to find that his best friend, who works for the Minister of the Interior, is involved in racist violence and police cover-ups.
Vasily returns to Moscow after ten years in England. His attempts to build a new life there have not been a success - he has been eking out an existence as a minicab driver. At the airport he is met by his childhood friend, Andrei, who now works for the Minister of the Interior. Andrei's expansive manner and expensive air of money and power seem to hint at a more thuggish way of climbing the ladder.
Back at his mother's flat Vasily embraces his brother, but there is little brotherly love. Whilst their ailing mother celebrates her eldest son's return Vasily begins to calculate the value of her central Moscow flat. His brother Sasha simmers with resentment at the way he has been left to care for their mother, but he still has scruples when Vasily explains his plans to profit from the sale of the flat. Soon Vasily is drawn into the world of new money and old power struggles which his friend Andrei is all too keen to introduce him to.
"The Moscow Prodigal" strips away contemporary Russia's veneer of newly acquired wealth to expose the brutal networks of self-interest where ties of friendship and family are all too easily broken by the lure of easy dollars.
This is the first of three plays in the mini-season "Russia Actualnyi" which sets out to explore life in Russia now.
Written by Michael Butt based on an original idea by Vitaly Yerenkov.
Technical production by Scott Lehrer, Grammy winner and Tony winner for Broadway theatre sound design; Music specially composed by Gene Pritzker.
Directed by Judith Kampfner
A Waters Company production for BBC Radio 4.
Credits
| Role | Contributor |
| --- | --- |
| Andrei | Moti Margolin |
| Writer | Michael Butt |
| Director | Judith Kampfner |