Main content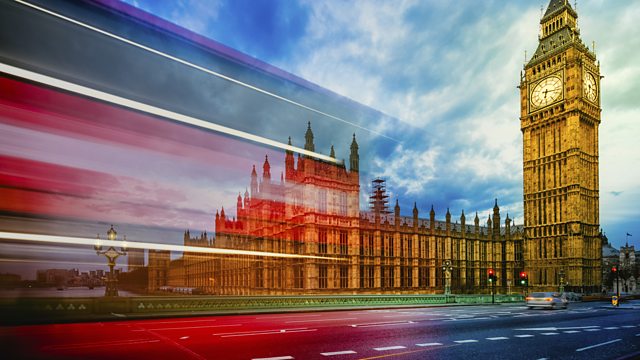 17/07/2010
Andrew Pierce of the Daily Mail looks at cuts, the Mandelson memoirs and late night sittings.
The Daily Mail's Andrew Pierce asks how backbenchers will react to spending cuts in the rapidly dawning age of austerity. With the Conservative, Ian Liddell -Grainger, and Labour's Barry Gardiner, he looks at the row over the government's decision to save money by axing Labour's school building programme.
After the publication of Lord Mandelson's memoirs, former Labour insiders, Lance Price and Peter Watt asks how far the party will be damaged by revelations which quote Tony Blair as describing Gordon Brown as " mad, bad and dangerous".
There's been an outcry among women MPs about the government's plans to give anonymity to people being investigated for rape. Here, the Conservative, Anna Soubry and Labour's Caroline Flint say why they are opposed to the idea of singling out rape for special attention in this way.
Finally, the Commons sat late into the night while considering the Finance Bill. Are late night sittings coming back into fashion? The former Labour cabinet minister, Margaret Beckett, reflects on the value and the pitfalls of debating into the early hours.
Chapters
Schools freeze

Conservative Ian Liddell -Grainger and Labour's Barry Gardiner, look at the row over the government's decision to save money by axing Labour's school building programme.

Duration: 08:39

Mandelson memoirs

After the publication of Lord Mandelson's memoirs, former Labour insiders, Lance Price and Peter Watt asks how far the party will be damaged by its revelations.

Duration: 07:47

Rape Anonymity

After an outcry among women MPs over plans to give anonymity to people being investigated for rape, the Conservative Anna Soubry and Labour's Caroline Flint say why they are opposed to the idea.

Duration: 06:06

Late Night Sessions

The former Labour cabinet minister, Margaret Beckett, reflects on the value and the pitfalls of debating into the early hours.

Duration: 04:47
Download: Political Thinking with Nick Robinson