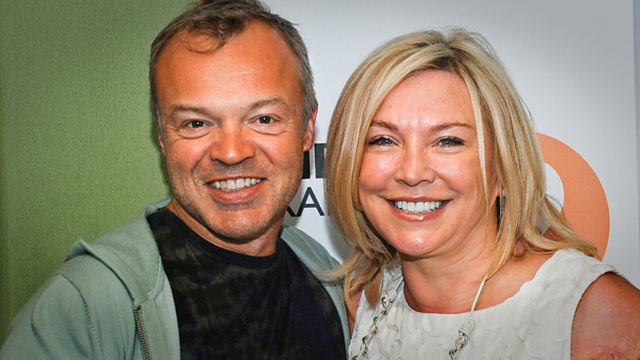 Friday - Graham Norton sits in for Chris with special guest Amanda Redman
All good things must come to an end right? Well Graham's tenth and final show on the Radio 2 breakfast show sitting in for Chris was as packed as ever.
Amanda Redman popped in for a chat about her career including the hit TV drama 'New Tricks' and the cult film 'Sexy Beast'.
Ottawan's 'D.I.S.C.O' was the Cheese With Toast song and Graham and Alan donned their 'agony uncle' caps for a final time in 'Grill Graham'. They gave advice to David (not his real name) who fancies a younger lady in his office and also to Belinda who wanted recruitment advice.
Last on