Main content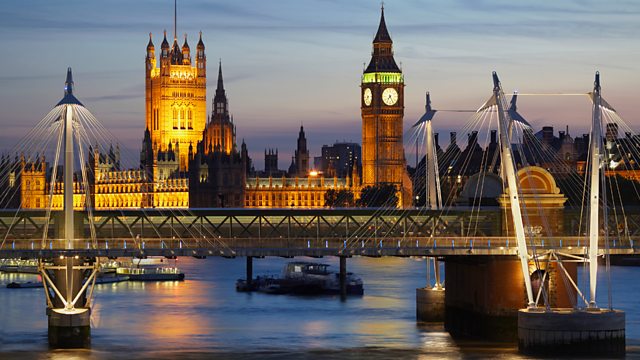 London-born novelist Andrea Levy presents ten diverse and diverting mixes of voices, sounds and experiences capturing the spirit of London by night and day. From 2010.
Writer Andrea Levy with her penultimate anthology of short pieces for radio that capture a certain off-beat spirit of London.
In tonight's programme, we join a working gravel barge setting out from Colchester as it travels through the night up the whole length of the Thames Estuary and into the heart of the city, while Mario Petrucci greets dawn over the river in a poetic interpretation.
Plus The Other Londons goes to another river, the Medway, to find the significance of The London Stone; and Jonathan Glancey and guests reveal the latest delights of their randomly selected square of the London streetmap in Pairs in Squares.
Andrea Levy sadly died of cancer aged 62 in February 2019.
Executive Producer: Simon Elmes
First broadcast on BBC Radio 4 in 2010.