Main content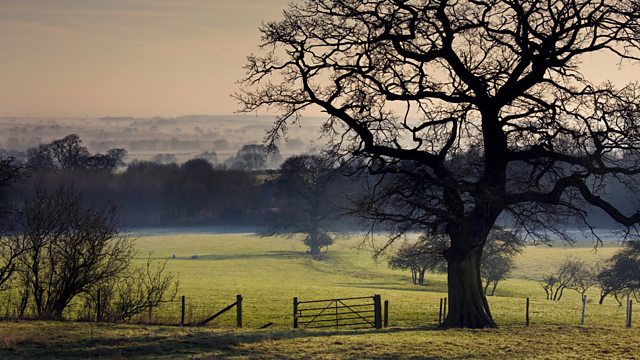 Fifty Years of To Kill a Mockingbird
Dougray Scott celebrates Harper Lee's Pulitzer Prize-winning story To Kill a Mockingbird 50 years after its publication in 1960.
Dougray Scott celebrates the 50th anniversary of one of the world's best-selling, and most culturally resonant, novels. The actor, who's starred in Hollywood blockbusters including Mission Impossible II, has a personal connection to the subject because his first acting break was playing the role of Jem Finch in a 1989 stage adaptation of the novel.
Harper Lee's Pulitzer Prize-winning novel is widely regarded as one of the most significant works of its time. Tackling themes of prejudice and courage in America's Deep South, it was published in 1960 at the height of the Civil Rights Movement in the US. Seen through the eyes of a child, the story evokes a time when America's core values were being questioned and examined from within, bringing a national significance to a story set in a small-town community.
It was to be Harper Lee's only novel, which brought her worldwide fame, but turned her into a virtual recluse. In 1962 it was turned into a film starring Gregory Peck and, after four nominations, he finally won an Oscar for his portrayal of the novel's quiet hero, lawyer Atticus Finch.
Although published 50 years ago, it has just as much impact now and has sold over 30 million copies worldwide. A 2006 World Book Day poll named it the number one book every adult should read before they die, beating the Bible into second place.
This programme explores the rich history of the novel and its author, while celebrating the text with readings of key scenes from the story. Tracing the parallels between Lee and the narrator Scout, examining central themes such as justice and morality, and exploring its current social impact for new readers, the programme demonstrates why this book is just as important today as it was in 1960.
The documentary features interviews with a range of broadcasters, academics, actors, comedians and writers including Harper Lee's biographer Charles J. Shields, actor Toby Jones (Capote), Dermot O'Leary, Meera Syal, Professor Les Back, Claudia Winkleman, Professor Diane Roberts (Harper Lee associate), Josie Long, Kirsty Wark and John Humphrys.
The rich soundtrack includes influences from the 1930s Deep South, music from the original film score, and more contemporary songs, evoking a sense of time and place that is central to the book.