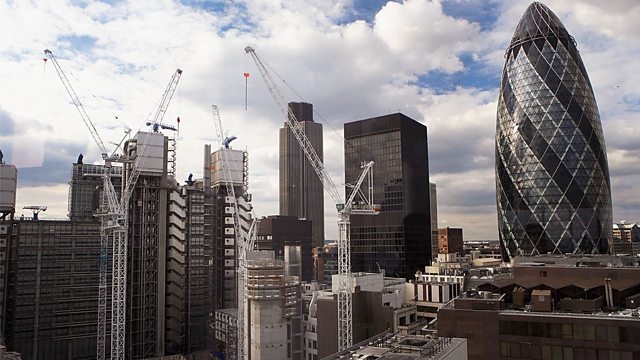 Towering Ambition: A Tale of Two Cities
In London, Boris Johnson - who pledged to stop the 'plague of towers' promised by his predecessor - has given the go ahead for a privately funded tower to mark the Olympics. Are skyscrapers really the best way to express pre-eminence and modernity? Does a refusal to build them cramp a city's economic vibrancy?
Meanwhile, the ban on building high in Paris is weakening amidst fierce opposition. The Eiffel Tower is one of the most loved buildings in the world, but building above 37m was banned in Paris by Jacques Chirac when he was mayor in 1977. Since then, its city vista has been fiercely protected. Now the worry is that Paris has been somewhat dangerously held in aspic.
The view over Paris is one of the past - Haussman's 19th century, low rise urban plan - but is London's unruly skyline a view of the future?
With Renzo Piano, Ken Livingstone, Sir Simon Milton, Deborah Saunt, Deyan Sudjic and Francois Chaslin, presenter Rosie Millard investigates.
Producer: Kate Bland
A Just Radio production for BBC Radio 4.