Main content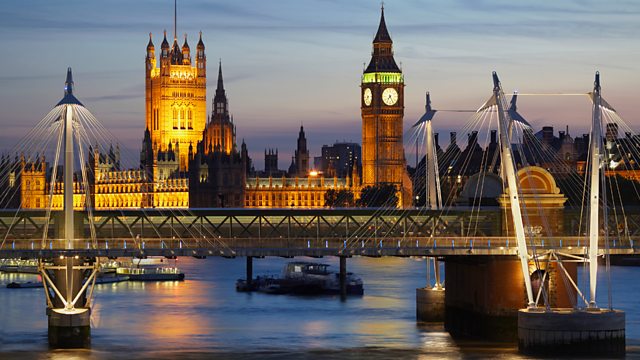 London-born novelist Andrea Levy presents ten diverse and diverting mixes of voices, sounds and experiences capturing the spirit of London by night and day.
Writer Andrea Levy presents ten anthologies of short pieces for radio that capture a certain off-beat spirit of London.
In tonight's programme: on a warm summer night, we join the elite Trauma team rushing to the aid of victims of accidents in central and east London... And meet a Korean hairdresser in New Maldon who's mad about Shakespeare and is bringing a Korean Romeo and Juliet to Britain.
Plus: another London beyond London - tonight, Little London in Leeds - and the regular feature Pairs in Squares, with Jonathan Glancey and guests.
Andrea Levy sadly died of cancer aged 62 in February 2019.
Executive Producer: Simon Elmes
First broadcast on BBC Radio 4 in 2010.